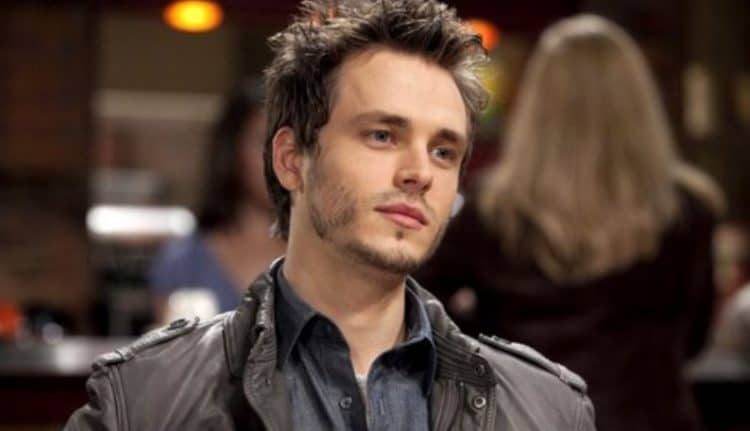 General Hospital fans have watched more than their own fair share of people come and go over the years. Some of the characters who have left the show in the past are gone for good, and that's all right with us. There are so many whose names we don't even remember because they left so little of an impact on us. But there are those, on the other hand, who were so good at what they did and had such a significant impact on the show that we cannot even imagine them being gone. They are, though, and we can only remember them with such fondness. Or, can we? We know that nothing is ever what it seems in the land of daytime television, so is there a chance some of our favorite characters of all time can make a comeback? If so, can we go ahead and suggest that we make these people the ones who do come back?
Robert Scorpio
He's around sometimes, but not often enough. It's been a while since we've seen him on the show, but he's the kind of character who should come back and stick around. He does have some information to offer at times, but he's the kind of man who doesn't really know what he wants or how to get it otherwise. He's someone who is around when he feels he's needed, and then he is not around unless he has something else to do. He's there, but he's not really there. We do think that he would be the perfect addition to the show in a way that makes him more permanent, but we also know that he's not going to come back and make it a real thing unless the writers find a way to make him as interesting and as relevant as possible. We do have a few suggestions, and they might want to hear us out while we make those real.
Brenda Barrett
If you did not think that things could go from worse to awful for Carly and Sonny, you might be wrong. If Brenda were to show up in town right now, their marriage might just end completely and forever. And that is what we love about this show. While we all love Sonny and Carly and the love they have for one another, we do know that there is a great chance that they might not be as soulmate-like as we thought in the past. There is a good chance, we think, that they might just be the kind of soul mates that would end if this past love of Sonny's came back into his life. She's someone who is going to make things more interesting if she chooses to make a return to the show, and that might be one of those things that we love to see. She's so feisty and crazy and so much fun, and we do think that there is a good chance that she could come back into town and make things a lot more interesting for the people who are already here. And we might not be too opposed to what she might bring to the table if she did make a return.
Lucky Spencer
We know it is a total longshot in every way, shape, and form. The man who played him for many years is a primetime television star now, and he's not making any sort of comeback in the moment. There is nothing we think we might love more than to see him make a huge comeback like this, though. He could be the one who comes back and makes Liz happy again. He could make Laura happy again. He could make so many people happy again, and he could really change some lives. There is so much that he could do if he came back, and we are all about that and what it means for the show. We don't think we could get Jonathan Jackson back for the role, but we think that they could find someone else who might make us believe he really is Lucky, and there is a good chance that might just work for us in a way.