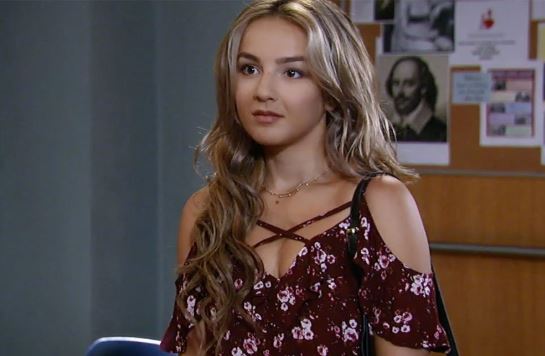 General Hospital fans are not surprised to see couples come and go like the changing of the weather and the seasons, but we are always surprised when we get to see someone who we love so much work out. And then there are those who don't work out. And there are some who don't work out for a good reason, which is that they just didn't work together. While we do get that this happens on occasion, we also get that there are times in the lives of these characters when we have to let them go, move on, and find people who work for them – but that doesn't mean we don't have to agree with their choices. We sometimes sit back and wonder if there is a chance we might ever get to see a reunion between some of our all time favorite couples who should have made it work.
Robert and Anna
No matter how much has changed since their days together, they were one of our absolute favorite couples on the show for so many years. They had what it took to make things work for them, and they had so much love. They were good together, and we were always shocked that things didn't work out for them. They could never get it together in a long-term kind of way, and that always made us a little bit sad and a little bit upset, but we managed to get over it in some way. We are always looking for a way to make things work out for us in another way, but we also know that there times when we just cannot do it. We cannot make things work. We cannot make it out in a way that doesn't do us any injustice. We want to see them together, but it's not their time, not our place, and he's not exactly alive to make it work.
Jason and Sam
Jason and Sam might be able to make it work, and we have so much hope for them. They are on the brink of ending up back together. And we didn't even know they were not together for many years. We didn't know that he was kidnapped and that his twin brother came to town all kinds of brainwashed to make it seem that he was Jason and that his life was going to go back to normal in some way. We thought for all these years that they were married and that they were living their own happily ever after, and then it all fell apart. And then she divorced her actual husband to marry Drew, the man she thought was her husband who was living as her husband for so many years, even though he didn't even know he wasn't Jason. It didn't work out – we predicted that – and now she's in the middle of thinking of her life. She's in love with Jason – she always has been – and we cannot figure out why she cannot just let go of this and move on. They are General Hospital and all that it was meant to be.
Liz and Lucky
We know a lot happened between them and it just didn't work, but we don't know why. They were childhood best friends and the loves one another's lives, yet she's got kids with about 57 different men and they both did horrible things to one another, and they were unable to make it work for reasons that completely elude us. And then he took off – much like his father – and left for things that are different and unknown and interesting to all of us. We don't know that caused this to go wrong in the first place when they were in their lives with so much love and appreciation for one another when they were younger, and this is something we just don't get. But we do wish that he would come back, that they would get back together, and that they could find the happiness and peace that they need with one another. They are another of the core couples around here, and we want to see them work out.