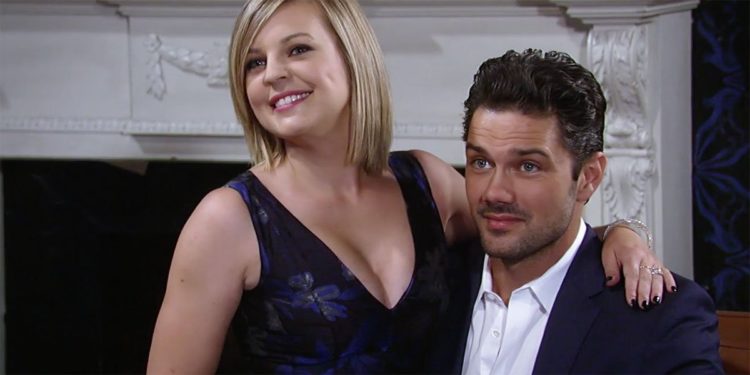 The beautiful people of Port Charles know that there is very little around General Hospital that actually works out. True love is one of the very few things that people can look for at get without too much effort, but they put the wrong kind of effort into it. The people here make mistakes. They lie, they cheat, they steal, and they always seem to find a way to make the simplest kind of love as difficult as possible. It's disheartening at some point, but we get it. We know that this is just how it works sometimes, and we get it. We do get that some things never work out. We get that some things aren't what they seem, but we also get that there are some things that just work even when they don't officially work. For now, we just want to see more of what is going on. We do think these couples should have worked out, but they simply did not. And, we want to see more of them.
Luke and Laura
Luke and Laura were the best couple that ever happened in daytime television, and we are crushed it did not work for them. They had what it took. They were what it took. They were everything that we needed them to be, and they were probably even better than that. We did love them so much, and there is very little we can do about that to say anything other than that we love them and want to see them work things out. It won't happen at this point, of course, but we think they were the best of the best. Their wedding was the most-watched daytime event, ever, and we think that speaks volumes.
Brenda and Sonny
There was a moment when we thought they might be the best thing that ever happened to Port Charles, but we do like him better with Carly. Not the other Carly, though; this one. However, he and Brenda were so good for one another when she was here. We can't see her making any sort of comeback, and that is probably for the best. She would tear up his life as he knows it right now, and there would be no coming back from what she would do to his marriage and to his life.
Lucky and Liz
They were children who grew up together so in love and so close. But, they were immature and they messed it up. Honestly, we think that means it was not true love. If you mess it up by doing what they did, it's not true love. True love is easy and effortless and beautiful, and they did not have that. But, that doesn't mean they weren't a magical couple who should have lasted longer. We get that he is gone and there is nothing that they can do about that right now, but they did have something no one else around here had.
Alexis and Julian
They are so lovely when they are together, and we think that they have the most chemistry of anyone around here. You cannot deny that, but you also know it will never work. They are too different. They have too many differences, and they will never be able to work that out enough to get it together. For now, though, we think that they can get things to work in their favor if they can do it quickly enough to forget the past, move forward, and just accept what it is and what it will never be.
Anna and Robert
These two have some serious stuff to deal with, and we get it. They didn't work out, but they should have. They were a wonderful couple who had all the makings for some serious good times, but they could not get it together enough to make that work. For now, though, we think that things will work out in a certain way. We think that they can get this to work in their favor, but how? They are such good friends, still to this day, and that makes us wonder if there is any hope for them in the future?