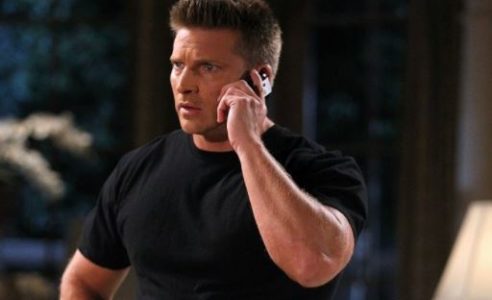 General Hospital fans want to know what Jason must be thinking. He knows that things between Sam and Drew are not good and they are not together, but how does this make him feel? He knows this has everything to do with him, and we suspect he does not feel good about this at all. We suspect he has some issues that people don't really know much about, and we suspect that he might just have a problem with more than one person right now.
He wants her to be happy. He wants Sam to find happiness and love in her life, and he's willing to be all right with that even if it's not him she's finding it with. He is not really happy that she's married to Drew, but he wants her happy. That is his number one priority all the time when it comes to Sam. All he wants is for her to find happiness and love in her life.
And she has not found that. Instead, she is miserable, and it is partly his fault. She's got more than her own fair share of issues right now, and things are not looking good for her. She's got to find a way to get this situation under control, but it's not working. And Jason is more than miserable that he's caused these problems in her life. He's unhappy that she's unhappy, but he has no idea what he needs to do to make this work for all of them.