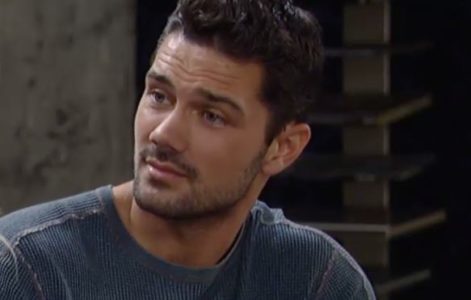 General Hospital fans know Nathan is in an interesting place. His new wife was gone for a while on a work trip, and she's got an enemy now that she's back. Because she was unable to be there to help with her portion of the Nurses' Ball she always works on, he took over for her because he's a good husband who wants to be helpful to his loving wife. But it did not go well for him as he met a new nurse who just happened to know Maxie from a long time ago. They went to school together, and her name is Amy.
Amy confided in Nathan that Maxie made her childhood a living hell by bullying her, and he took her side on this one being very disappointed in his wife for her behavior. He was even so bold as to call her out when he found out that she was back in town. Maxie was not happy to see her husband all kinds of good friends with Amy, and it makes us think there might be more to this story than anyone realizes. Perhaps Amy used this as an opportunity to make a few things up?
We don't know what Nathan believes right now. Did his wife bully this woman so many years ago, or is this woman working her way toward becoming Maxie's bully now? We don't know, and we know he doesn't, either. But we do know he's about to learn a few things about perspective, and he's going to get a little bit deeper into this problem.