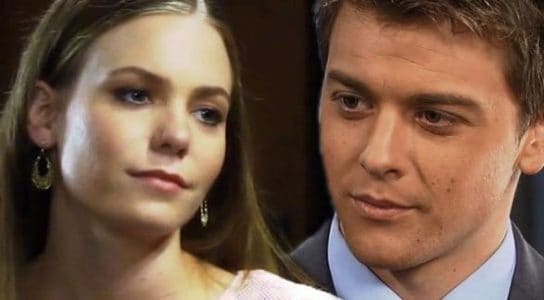 General Hospital fans aren't sure what might happen with Nelle, but we have some thoughts. We hear she might be possibly pregnant and it might be the baby of Michael. And she might be murdered. We don't know what might happen here, but we do know that there is a good chance that they are in the middle of something insanely crazy. They might just be in for something amazing. We know that Nelle is not someone that anyone likes, and she's probably going to die.
There have been rumors that they've been in the middle of a bad situation for a while. She might be murdered, and we have some thoughts on that. It might be that she is carrying his baby that gets her killed. That she's a liar who cannot seem to do anything right. That she's the kind of person who just makes everyone feel horrible about themselves. That she's gotten herself into a situation she cannot change.
That she's made poor choices in her life. We don't know what it might be, but we do know there is a lot of talk that she might be murdered, killed, or maimed in some way, shape or form. She will die, and it might be because she's carrying a Corinthos baby. She might have some big issues to take care of, and that's a problem for everyone. But who might want her dead? We think there are several people who might just want to see her die.