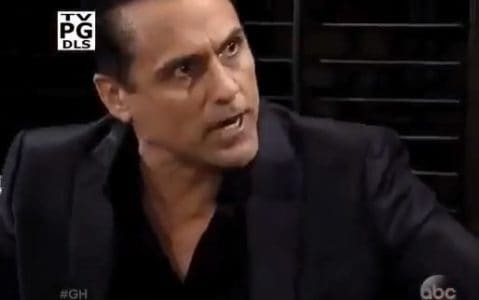 General Hospital fans know that Sonny is looking to make a life change. Every day he is a little closer to figuring out how to get out of the life he's currently living his moments very specifically. He has to win over Carly by leaving the mob. He has to win over Joss in some way, but she's not giving him much of a chance to do that with her wild ways and her specific desire to make her mother miserable. We know she's making poor choices, but we don't know how to get her to stop.
Sonny has to make some big changes in his life, and there is a rumor that one of those big changes might be Jason taking over his role in the business. Is there a chance this might happen? Could Jason handle  that kind of life? We know he could, but can his wife? She's so fragile right now, and would Sonny really hand that kind of issue over to his very best friend knowing what it would do to his family?
We don't see it happening, but we have to address it since there is something that tells us he might be working on it somehow. And that means that there might be a chance he could take on the job. Does this have anything to do with what Sam is going to do this week committing a horrible act? It could, but we don't know if that's the story or not. It's something we'll have to see play out.