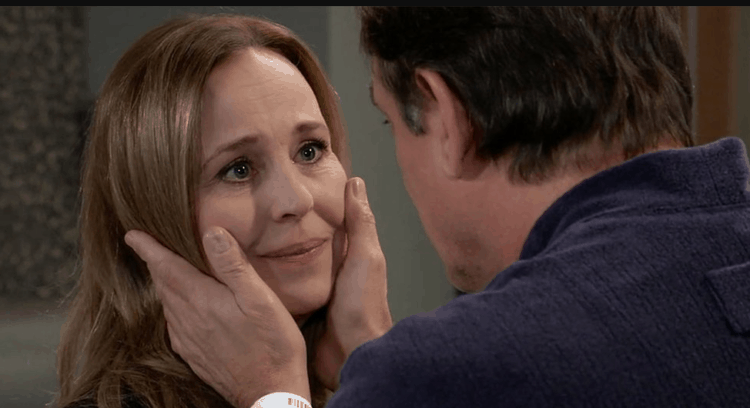 General Hospital fans are finally going to give up and give Jason and Drew some props for putting everything together. They've been working too hard both together and separately to figure out what was going on eventually, and we cannot believe it took this much time for them to make it work. We do know that they had some issues to work through, but they are good to go. Franco offered what little bit of support he could in this time to those who need him, and he has a lot of explaining to do to his wife. She has more questions than he has answers for, but we are certain that they can work this out if they are willing to put their mind to it and make it a thing. They can make their marriage work, but they have a lot of work to put into it at this point. They are not going to find that things are easy for them at all right now.
And then there is the fact that we have to see so many other things happen with Ava when she becomes a mess. She's hysterical. For one, things were totally ruined for her. She had a plan for her future and the rest of her life that is certainly not about to come true, and she's not all that amused by the fact that things are not going her way. She is unhappy, she is miserable, and she is not getting much of what she wants out of life. But she is working very hard to make sure things are working in her favor in other ways. For example, she can really go out of her own way to see what her new husband would have done to her had they actually gotten to the alter. He did, after all, kill her daughter.
What's Happening on General Hospital
Have you wanted to meet all of your favorite Port Charles inhabitants? Come to the official @GeneralHospital convention in Burbank this June! It's now 3 big days and more stars than ever! Get your tickets now! https://t.co/7ZQ919Jna2 #GHConvention #GeneralHospital @SoapDigest

— Creation Entertainment (@CreationEnt) March 12, 2019
If this doesn't have fans excited, we don't know what does.
What's Next on General Hospital
"Show yourself or your boss dies." @dom_zamprogna #GH55 pic.twitter.com/1LhqP9y6Xb

— General Hospital (@GeneralHospital) March 12, 2019
Things are falling apart even more for Ava. She's confrontational about what is happening, and she is looking to place blame on anyone and everyone about what is going on. For one, she is feeling that this never would have happened to her and to her life, and to her daughter's life that's been lost at the hands of Ryan, had Kevin not kept his twin brother and his presence in Port Charles a secret from everyone. And while we are in agreement with her about this, we have to sit back and wonder what else is going on in the moment. We have to figure out what is happening while they are going to wonder themselves if there is anything else they can do to make this situation seem more appealing.
For one, do we think that there is anything we can do to make Ava feel better about her life? Is there anything that might make her feel that Kevin did not do the wrong thing here? He was only looking to help his brother, after all. We do know that this was not the best way to go about doing this, but we do know he did not intend for something like this to happen and for anyone to end up hurt. He's feeling awful about all of it, and we just are not sure that he can over come this without some serious medical help. He's in bad shape inside, outside, and everywhere else in his life right now. Things aren't going to improve for him in the near future, either.
Stay tuned for more General Hospital and be sure to check out TVOvermind daily for the latest General Hospital spoilers, news, and updates.