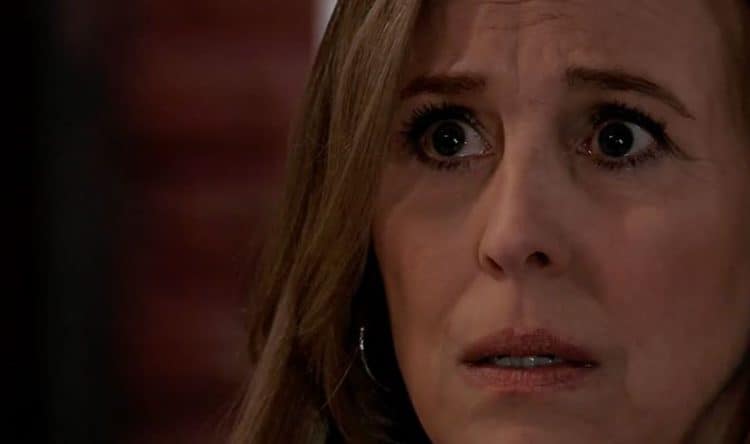 General Hospital fans are aware so many things happen for so many reasons, but what happens when someone is unable to fulfil their promises to one another and make it right? What happens when people are going out of their own way to make their lives more difficult, to make people suffer, and to do things that don't work for them? What happens when we all get to see how things like this affect everyone else when other people can't see it? Sonny checked in on Lulu for Dante, and he's not happy with her line of questioning. She's making herself too much involved in the murder of Kiki, and things might not work for her if she gets too close. He's worried that she will get too close to the truth and that will cost her her own life. And that would be tragic. Someone else will die, but we don't know who it will be, when it will happen, or what will go down.
Ned is being compassionate as things aren't going well for the people in his own life, but we suspect he has an agenda of his own at some point. He might not want to do what he says he will do, but he might just make everyone feel that much better about what is going on and why they are living this kind of situation in their lives. They are working through their issues and their situations, and we do hope that many people will work through this in a strong manner. But we also saw Jordan spill what she knows to Margaux, who is not a friend. Of course, she will do anything to take down Sonny, and this might be something she is looking to pin on him to make her plan work.
What's Happening on General Hospital
#WCW: Margaux's laser-focused on getting a serial killer behind bars. @Theehendrickson #WomanCrushWednesday #SocialExclusive #NewPhoto pic.twitter.com/PQU48moCO3

— General Hospital (@GeneralHospital) January 9, 2019
You know, she's hard not to like. She might not want to see good things happen to some of our favorite people in Port Charles, but she's still beyond awesome at the same time. And, we are down with that.
What's Next on General Hospital
"I need a doctor!" #GH55 pic.twitter.com/f8JMXIWqnn

— General Hospital (@GeneralHospital) January 8, 2019
Lulu is opening up to Peter about the recent conversation she had with Margaux, and it might be something he finds quite interesting. Despite the fact that he is not anyone's number one enemy right now, let's not forget the fact that he was a man who was lying about who he was and what he was doing in town when he was also kidnapping people and making poor choices of his own. And that's not that long ago. He might have changed some of his ways a bit in the past, but he didn't change them that much. For now, he's just the man who everyone is not mad at because he's not the one killing people and making a mess of everyone. Either way, he might find what she has to say quite intriguing.
And then there is the fact that Anna is going to get herself a second chance, and she has to make it worthwhile. She knows firsthand that she can mess up those second chances in a bad way, and she is just not going to do that right now. She cannot do that because she cannot afford to do that at the moment. She's got one more chance, and she has to make the most of it. And finally, we will see that Liz is getting some good news. It's not something she gets much of these days, so it's a nice change for her. And it's nice for us since we get to see her happy again for a quick moment. We get it, and we like it.
Stay tuned for more General Hospital and be sure to check out TVOvermind daily for the latest General Hospital spoilers, news, and updates.