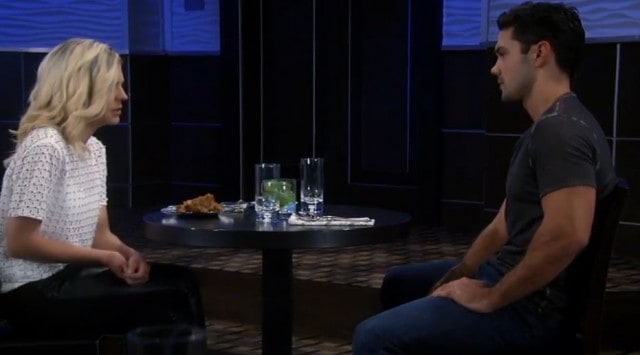 Now that Anna has admitted that she is wrong, what's going to happen to her on General Hospital? Will she be punished for what she did? She is not happy about it, but she has expressed that she is willing and ready and able to responsibility for what she's done to get where she is. She's not someone who is happy about what is happening to her at the moment, and she wants to just get it over with and accept what she has to deal with and move on from this part of her life. Maybe she's feeling bad about it or maybe she's just feeling bad that she was in a position in which she had to confess and make things right. We don't know where she stands and what her issue is, but she's dealing with it now.
Jordan and Paul are not sure she's going to get a light punishment. They're going to spend the day wondering what happens to her and whether or not her fate is going to be something she can handle. It seems that they might find out Monday, too, as they will likely have the ability to learn her fate as it is dished out to her. We also get to see how Carly and Finn are going to deal with their new understanding with one another. Can they handle what is happening in their lives, or will they end up in a position they simply cannot deal with as time goes on? We don't know what the situation entails, but we do know that they will have an issue with it from the start.
Additionally, Nathan is still trying to handle what Nina has said to him. He is in a place right now in which he might be a bit vulnerable given the state of his emotions and the feelings he's having as a whole. Will Nathan figure out what to do? Will he take Nina's advice or will he decide that it's just a road he cannot go down at the moment, and will he move on to something a bit different? We don't know.