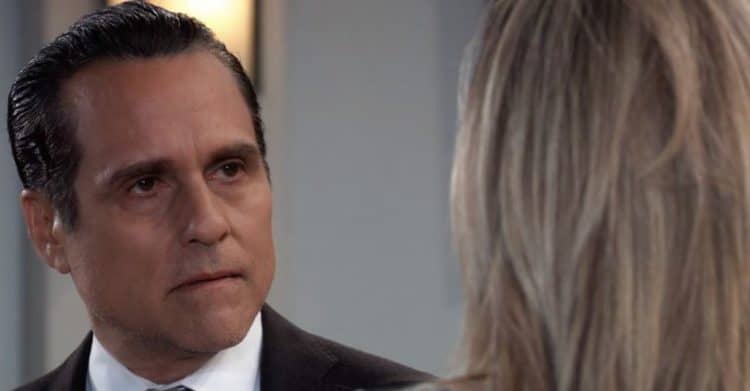 General Hospital fans know that Laura can offer all the condolences that she wants to offer, but she cannot handle things that aren't thrown her way without other issues. She's a woman who has to focus on the things that are happening well in her life, and that means focusing on helping her friends and her family and those who need her. However, she is not sure there is anything she can do and that there is anything she can say that will make everyone in her life feel as if things are okay. There are so many people struggling with so many things. She is not a woman who has much to offer, and she's got it under control. But, there is more to this than meets the eye. She's got more than that to offer, and she's going to find out there is a way she can do it. Hopefully, she can implement these things soon.
Kevin had to reach out to Alexis to speak to her about something he feels is very important. He feels that there is something she needs to know about Neil, and there is something that is concerning him. But, is there anything that he might be mistaken about, or is there anything that he can control in this manner of speaking? We are not entirely certain we can see them focused on things that are realistic or things they simply believe in the moment. But, this will open up a door in her mind that might just have her looking into things that she didn't previously consider, and we can assume it might not go well for him or for her. Of course, we think it's Neil who needs to get his life straight in the moment.
What's Happening on General Hospital
Big Week GH fans!! Don't miss a moment!!! #GH #surprises #newTshirt pic.twitter.com/yyZby1ddcd

— Frank Valentini (@valentinifrank) August 11, 2019
We love this.
What's Next on General Hospital
"You may have been exposed to a serious contagion." #GH pic.twitter.com/J5akP57D2N

— General Hospital (@GeneralHospital) August 12, 2019
Laura is giving people in her life the ability to know she is there for them and capable of doing anything she can to try and make their own lives easier. But, she's also a woman who is going to find that some things don't work so well in her favor. She's got a lot on her plate, but she's not someone who will ever focus on anything other than being a good person and a good friend. Of course, there is nothing that will ever make things right in their lives again. She's making some calls, and we find ourselves wondering who she is calling, why she is calling them, and what she is doing. She's got a situation on her hands, and she's got to figure out how to handle that and make it work.
Ava, on the other hand, is a woman who is going to find herself caught off guard by many things that don't work with her life. But, there are a few things she can do to try and make things seem a little better. She's struggling, but we all know that. She's been in a dark, ugly place for so long now, and she's not coming out of it. She's not getting the hint that she has to focus on things that mean more to her than others. She's a mess, but that's all right. She's going to focus on things that make her feel good. Things that make her feel right in her life. And things that make her feel as if she's winning.
Stay tuned for more General Hospital and be sure to check out TVOvermind daily for the latest General Hospital spoilers, news, and updates.