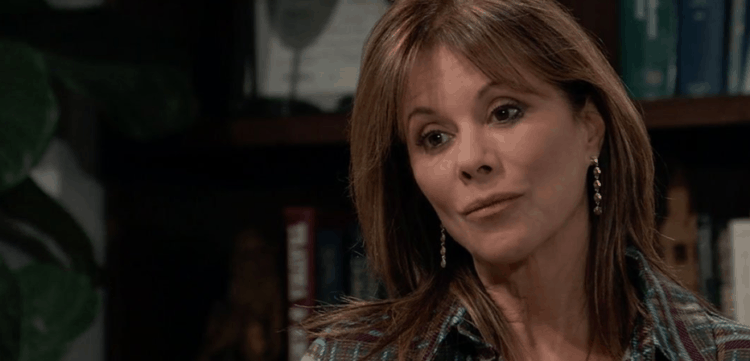 General Hospital fans are still in shock over the outcome of last week. Kevin is safe and alive and things are looking up for him, but they are also managing to fall apart at the same time. Too much of what he did in his life is turning into a mess. He missed his wife desperately for all the time that his brother had him held captive in the basement of Ferncliff, and now he has her back. But, while she's willing to move past what she was hurt over all these months thinking that her husband did – knowing that it was not him who did these things after all – she is not happy about the fact that her husband knew his twin was alive and well and back in town, and he did not share that with her. It's not the kind of news you just forget to share with your wife because life got hectic.
And Laura is not the only one upset with him over this, either. Ava was going to marry Ryan, thinking he was Kevin. She was duped and things did not work out for her, either, and now things are not going to help her out in any way. She's going to continue to blame Kevin for all that she feels he is responsible for, which is the death of her own daughter by the hand of the man who was guilty of being his twin. She's horrified. People are upset. There is very little that can be done at this point to make this feel right in any way. She's not the kind of woman who can make things seem better, but she is the kind of woman who can and will continue to make everyone miserable if she has a chance to do just that.
What's Happening on General Hospital
Guess who's on @GeneralHospital today? @MrAMontgomery returns on @ABCNetwork as #DrMaddox pic.twitter.com/8cJWTTCw5g

— Vinessa Antoine (@VinessaAntoine) March 14, 2019
Is anyone else excited about all the fun things that are happening around here these days?
What's Next on General Hospital
"Show yourself or your boss dies." @dom_zamprogna #GH55 pic.twitter.com/1LhqP9y6Xb

— General Hospital (@GeneralHospital) March 12, 2019
Franco is not in a good place. He's still injured, there are so many questions, and his new wife is struggling. She's upset, things are not working out well for him, but he is no longer in trouble for murdering Kiki. That's a great thing, but his health is declining and things aren't always going to be perfect for him. Sam and Jason are still going to struggle to keep this secret they are keeping. Their situation is not going to improve until they are able to make things right with Kristina, but Alexis needs some time. She's still struggling with her daughter, and she's struggling with her feelings for her ex. She knows that Julian was right about the fact that they are one another's end game, and he could not have said it better. They were meant for one another, and their chemistry is undeniable.
But what about everything else that will happen for them? He is a criminal with an awful family, and she is an attorney with a bright future. Can they make this work for them, or will they always be struggling to make ends meet with one another? We don't know, and we are not sure they can make it work in any capacity at this point. They are a couple who is good together, but we won't see them reunite in this moment. Sonny will continue to worry about Dante, who might just be dead already. That's the rumor that's been going around, but we don't know much about it at this point.
Stay tuned for more General Hospital and be sure to check out TVOvermind daily for the latest General Hospital spoilers, news, and updates.