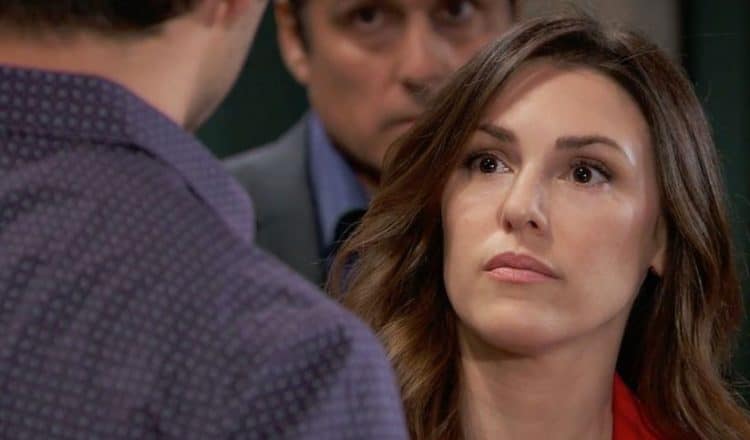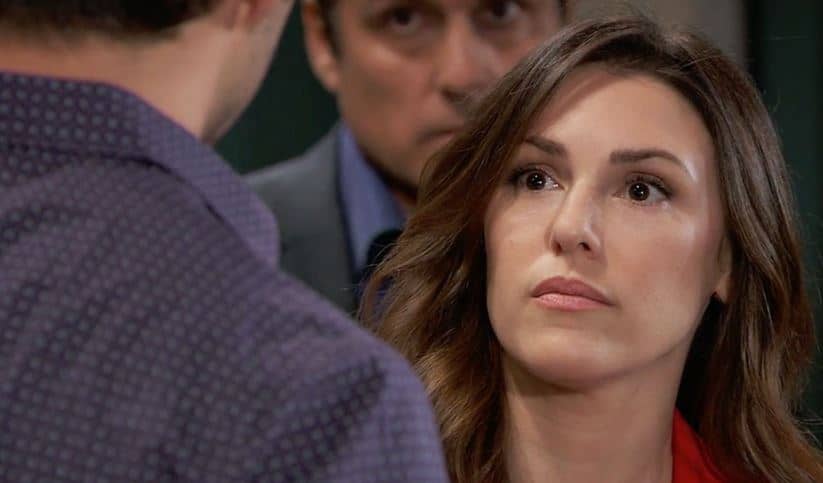 General Hospital fans were so happy this week to see that Joss decided to come around. She basically told Nelle where she could put herself and what she could do, and she totally owned it every step of the way. There was nothing holding her back and making it hard for her to deal with things. She is out there now, and her family still has a long way to go. The problem now is the fact that Michael thinks that his baby is dead, but that baby is really being raised by Brad and Lucas. And they are so happy with their baby. Well, Brad isn't feeling good about things, but he can't go back now. He already dealt with Nelle, got this baby for Lucas, and he didn't think any of it through at all. He can't have a baby that belongs to someone else – especially when it is someone he sees all the time. The guilt will tear him apart.
We also saw that Michael had many words with his family. He's crushed, upset, and unhappy, but he will get through this. Jordan is making it her mission in life to make sure that Nelle never sees the light of day ever again, and it's our hope that she can keep her from leaving town and making everyone else miserable. Kiki is in a bad place right now as she continues to try and be strong. Her trial is closing in on her, and it's been a terrible moment of realization when she's been preparing herself for all that is to come. She's not going to be all right with all of this, but she will get through it. And we think that there is a good chance she can make it happen. We hope so, anyway.
What's Happening on General Hospital
Thank you to all of my passionate and lovely @GeneralHospital fans !!! I love you from the bottom of my heart. Thank you for helping make the past two years some of the best of my life. Also…Nelle isn't dead. She isn't done. ☠️😺

— Chloe Lanier (@chloelanier) August 7, 2018
Chloe Lanier is forever leaving the show, and she's been making her rounds to explain her decision and to thank her fans. We might not like Nelle – like, at all – but we cannot deny that Lanier did the most impeccable job playing this character and her role for the past two years. She's been astounding, and what she's brought to the show is nothing short of magic. She's been pristine in this role, and her heartfelt goodbye to her fans has been sweet to witness as it's unfolding as she enjoys her final scenes on television.
What's Next on General Hospital
WATCH: Carly was never going to let Nelle leave without one last reality check. @chloelanier @lldubs #GH55 pic.twitter.com/d6WQ666iFt

— General Hospital (@GeneralHospital) August 8, 2018
Griffin is in a hard place. He wanted to be with Ava so badly, but then he slept with her daughter when she ended things. Now they are keeping this awful secret from her – that she will totally find out at some point in the near future if we are not mistaken. And now we are dealing with the fall out from that and about a million other things. But he cannot stop himself from being attracted to her. As her daughter, Kiki, prepares for her trial and what is going on in her own life at the moment, she will do nothing more than show all the concern she has for her daughter. Griffin finds the love she has for her and the protective mode she's in for her daughter to be one of the most beautiful things he's seen in his life. He is more attracted to Ava than ever before at this point.
And then there is Finn. He can help, but he's not going to do it. He is not going to sit around and allow anyone to talk him into doing something that he's not comfortable doing. It's not who he is, and he's going to make a lot of people mad with his refusal to help in any situation. Finally, we will see that Julian has to take a moment from being on top of everything in his life to simply be grateful that a few things are finally falling into place for him. It's been a long road for him this past year, and he is working very hard to make things right.
Stay tuned for more General Hospital and be sure to check out TVOvermind daily for the latest General Hospital spoilers, news, and updates.