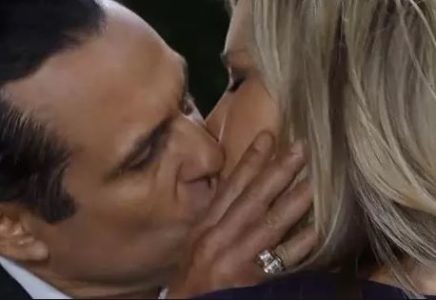 General Hospital spoilers might indicate there is a chance for reconciliation for Sonny and Carly, and this might be good stuff. They've been getting along rather well since the ball and their discovery Ava is doing something horrible – and that means they're sticking together. They've been in such a bad place for so long now, it's about time they found their way back to one another and the love they once shared for so many years. We are excited to see where this goes.
We hear there will be a kiss between the two of them soon, and we can only hope for the best. They've kind of put things behind them now, and they're learning to accept their life as it is. Does this mean they're both maturing and learning to grow up a bit as they move forward knowing their son is gone because of some horrible person who did some horrible things? It's not them; it's the circumstances of their lives.
Right now they're so focused on making sure Ava is punished for all she's done, and they will be very happy to know that plan is coming along just fine. They aren't happy with her, and they want to see her struggle. They know they must be here for one another as they put their plan into motion, and that might be that catalyst that brings them together once and for all. We can't wait to see how this works out for them, and it's already proving to be quite interesting.