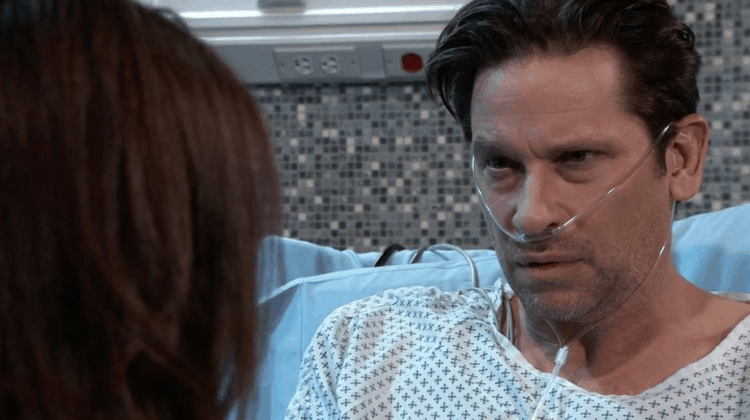 General Hospital fans just don't know what might happen with Carly or the surprise baby she's carrying, but we do know that she cannot handle another bit of heartbreak at this point in her life. But we also know that there is a rumor going around that Morgan is being recast, so he might be back to be with his parents again. That would be the best news for them at this point, but we don't know what to think otherwise. Will she end up losing her baby after all Ryan put her through, or what will happen to the baby if she's not going to make it? Jason got to her, but he cannot handle the idea of losing his best friend. She's in bad condition, and she might not make it. But he refuses to believe that he is too late and that anything bad will happen to her.
But we knew he would also never let Ava die, either. She's the one who got him out of the clinic in Russia where he was being held, and there is nothing about him that does not feel indebted to her for that act she performed. She might not be his favorite person in the world, but she is someone whom he respects and feels grateful for from that aspect. He saved her, and now he has to figure out what to do about everything else. Sonny is in trouble, too, and there is only so much that anyone can do about them all at this point in time. Things are not going to prove easy for Jason this week with so many people to worry about, including this baby that might not survive. Carly has been through so much, and we cannot handle thinking it won't go well for her.
What's Happening on General Hospital
Guest spoke at TV production class at Notre Dame High School curious kids even a few @GeneralHospital watchers ! pic.twitter.com/TyQE4NFBkO

— Kin (@kinshriner) March 8, 2019
Who doesn't love getting to do something fun like this?
What's Next on General Hospital
"Oh, my god. What is happening?!?" #GH55 pic.twitter.com/Oo9gST44mq

— General Hospital (@GeneralHospital) March 5, 2019
Things aren't going well right now. Carly was left alone for a long time in a bad way, and she could die. Ryan has been figured out, and he tried to take Ava out with him — and now we are hearing a rumor that she might also be pregnant. First and foremost, there is a lot of positive pregnancy water in Port Charles with all these women with their own grown kids getting pregnant without any trouble whatsoever. And that is amazing to us, but Ava will end up with the baby of a serial killer, which is awful news. She won't be able to emotionally handle a new baby. Though she did just lose her own daughter to this man who she almost married who turned out to be a serial killer.
Will she be able to have a new baby after losing her own and getting pregnant by her own daughter's killer? We are not so sure this will go well for her in the least, but she might just try to make it work. She's a woman who is not going to sit back and allow anyone to make her feel as if she's not good enough, and that is what she needs the most. Victor is giving warnings, and most of his harsh words are directed right at Sharon. There's very little that he can do that will make her change her mind, though, and that means that she'll only be upset by all of this. She won't give up her own life, and that won't work for him.
Stay tuned for more General Hospital and be sure to check out TVOvermind daily for the latest General Hospital spoilers, news, and updates.