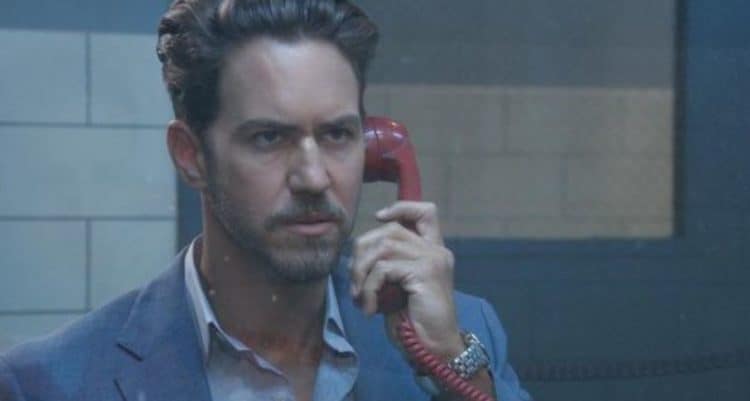 General Hospital fans know that this past week was an ugly one. We all got to see so many things going on, but we have a lot of questions about what went down at the coffee warehouse. We know that Sonny is slightly distracted at this point in his life. And by that, we clearly mean he is a total mess and his life is not going his way at all. He's been dealing with things that don't make much of a difference to anyone else, but they do make one to us. He's got a pregnant wife who is having a baby with a serious health issues. He's got a son who is gone. He's got family who are going through horrible things, and he's got friends who are dealing with a lot. We do not, for even one second, feel that what is going on over there has anything to do with what is going on in his life other than to distract him from something else. Call us wrong, but we feel this is happening.
Meanwhile, we are seeing Ava struggle. Her life is a mess, and we would really like to see her get it together before much longer. Kevin is rooting for her to get the help she needs, but she's not entirely sure she knows how that will help her or what to do with that. But, for now, we can see that some things are always better left unsaid, including this situation. On another note, we have seen things going down with Franco and Drew that break our hearts, and we want that situation fixed so badly. We cannot handle seeing them like this anymore. We want more for them, and we want it now. They both deserve more, and this situation is one that's gone on long enough.
What's Happening on General Hospital
EXCLUSIVE: Get ready to walk with @GeneralHospital's Sonny and Carly once again in this first look at their vow renewal. See new images from the upcoming #GH event. https://t.co/g2rckaOgJH

— TV Insider (@TVInsider) August 22, 2019
It's hard not to love this.
What's Next on General Hospital
WATCH: Nelle and Shiloh take a swing at Pentonville Speed Dating. But what will they take away from their clandestine meeting? @chloelanier @cobyryan74 @teenystweeting @wesramsey #GH pic.twitter.com/rG3BDMIWmy

— General Hospital (@GeneralHospital) August 23, 2019
There's a lot going on right now in Port Charles, and we hear one of the many things going on this week is a private family gathering. But, we don't know which family is having the gathering. What we do know, however, is that it's going to be interrupted when Chase comes in and has a few things he needs to say and do. That will make for some very interesting stuff, and we cannot help but wonder if this means more to us than it does to him. The family he interrupts might not be all that happy to see his face, but that might be their own problem more so than anyone else's. Although, we know that we cannot say that for certain at this point in our own lives. He's a man of many means, though we might imagine this is one of them.
On the other hand, we also know that Finn is about to learn something that might just shock and surprise him. Are these things the kinds of things that will change the game entirely, or are they the kinds of things that might just make the world a little more enjoyable for him? He's going to see a series of test results that make him feel as if he didn't see this coming, and we are more than a little curious whose test results those might be. Are they someone we didn't see coming? Or is there more to this than meets the eye? We can't be certain, but we do know we are looking forward to this one.
Stay tuned for more General Hospital and be sure to check out TVOvermind daily for the latest General Hospital spoilers, news, and updates.