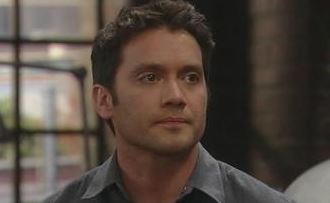 General Hospital fans are about to see something very unlikely happen. Dante and Franco aren't exactly friends. Dante is not happy with the things that Franco is doing or the secrets he's been keeping lately, and it's not made them a great team in the past. But we are going to see that Dante might just end up being the best help that Franco has right now. He's going to end up an ally to Franco when they finally begin to get a handle on all that's going on. We can't say for certain that they will end up friends, but we can say that they might work together.
It's true, too, that Franco needs all the help he can get. He's messing up his own life a lot right now, and he has a wedding to get to. He's not focused on that, and Dante might just be what and who he needs to get things done and make things right in his own life. Except we just aren't sure this is going to work at all.
So what is going to happen right now if Dante is working with Franco? Does this mean Dante learned something that makes him feel less like he usually does toward this man? Are they going to make some progress with things the way they are going right now? And will they finally end up getting the truth or will we all have to wait even longer to figure out what is going on here?