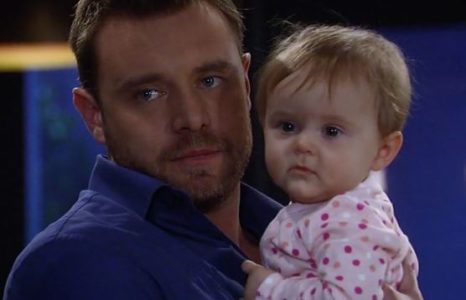 General Hospital fans don't know what to think about all that is going on with Drew and Oscar. We've all known for some time that they are father and son thanks to some secrets that Kim kept from them, but now we get to see them work on their bonding. We think it's been a bit difficult for Drew not knowing who he is, where he's been, or what he did with his life. It can't be easy to think of bonding with a child you had when you were living as a person you don't remember at all. The man has thought for years that he is his twin.
We cannot imagine how much it must hurt to know you're not who you thought you were, but you are someone you've never met and cannot remember. We think there is a chance that the will eventually find a way to get back into his own real brain and not the one that belongs to his brother. But until then, he's going to spend more time suffering. Right now, though, he's going to bond with Oscar. This young man wants nothing more than to have a father.
He's been looking so long for a father, his mother is a liar, and she's also involved in some shady business. Oscar needs someone stable and probably normal in his life. Not that we think Drew is either of those things, but we do think that there is a good chance he can be more of those things than Kim at this point. And we also wonder if there is a small chance for he and Kim.
If they  might fall for one another, that would certainly be interesting. He's still heartbroken over all that's going on with his wife, Sam, but he could move on from that. We did hear a rumor a few months ago that there is a plan for Sam to find out that Drew and Kim hooked up, so this might be about the time the plans for that story are laid into action. We will see shortly.