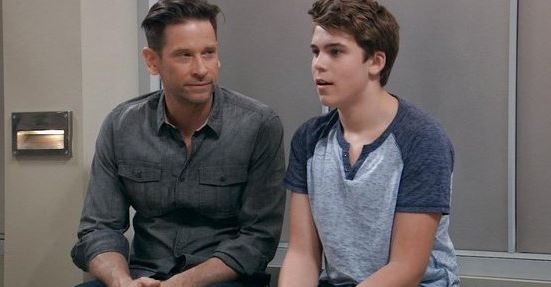 General Hospital fans know that Alexis is a powerful and strong woman, but she's also a woman who does have a few things to deal with in her own life. She's not entirely good at what she's been up to, but she's working on things as they are working for her. She and Diane have been in a situation where they make us laugh regularly these days, and we appreciate that. We love that they are doing what they can to make things right in their world, but we also know that they have to get things in their favor to make it seem like something else is going on. We know that they have a lot to offer one another, but we want to see more of them. We think that she's getting some bad news that might not work out for her even if she tries, but this bad news might be something she can overcome with some time.
Sam met with Willow, and now Shiloh has her. Does she know how to get out of this mess, or will she need to rely on someone else to help her, again, as she navigates the problems that Shiloh likes to cause in the lives of everyone around him? We just don't know what might happen around here with this situation. We do know Drew met with Curtis, and we also know that he's in the middle of making some major life decisions. Again, though, so is Kim. She's not sure she can stick around, either, now that her son is gone and she's kind of gone off the deep end. She's kind of lost a little bit of herself in a manner that doesn't leave things to chance, and we hate that for her.
What's Happening on General Hospital
🎉Please help us wish @iamscarley a very #HappyBirthday! 🎊#GH pic.twitter.com/VOoRqT73Sb

— General Hospital (@GeneralHospital) August 3, 2019
Happy Birthday sweet girl!
What's Next on General Hospital
"Have you missed me as much as I've missed you?" #GH pic.twitter.com/y2wHoLpusk

— General Hospital (@GeneralHospital) July 29, 2019
Shiloh has Sam, which means he has a few words for Jason. He's not impressed with either of them and the roles they played in trying to take him down and send him to prison, but he managed to work things out the best he could for himself. Now he's on the hunt for the son he didn't know he had with Willow, and Willow was a complicit part of his game to get Sam into his own custody. Now he wants to make sure Jason knows what is going on, how things will play out, and what he expects. He's being kind enough to offer Jason a choice. Does he get to choose the right action or does he get to choose the action that gives him what he wants and what he is looking for? We are not sure what he will choose, but we know Jason and we know he will figure out how to do both.
Drew calls Sonny to speak to him. He has more than a few things on his mind, and he wants to talk them through with his longtime friend. They do have a lot to say to one another, but Drew has always considered Sonny a good friend. He might not be Drew's friend so much as he was Jason's friend, but they have a history considering all that happened in Drew's life. Will he be able to help Drew make the decisions he needs to make to move on and forward with his own life, or is there more to this than we can imagine?
Stay tuned for more General Hospital and be sure to check out TVOvermind daily for the latest General Hospital spoilers, news, and updates.