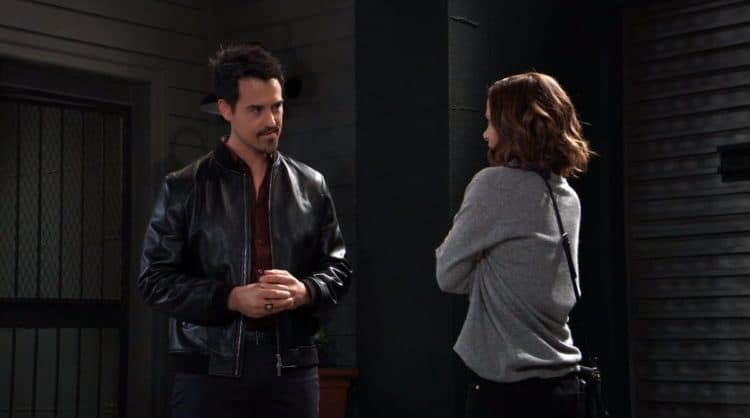 General Hospital fans saw that there was a lot happening with Valentin and we don't know that he is going to feel bad about it at all. Things are going differently for him. He is a man who is accustomed to getting his way with everything he does in life. He is a man who wants to see things happen for him and around him. He is a man who wants to see things that are working in his favor, and he is a man who is not going to sit back and allow the world to work in his favor. He is a man, in fact, who has to focus on things that might make his life a little better than it is, and he might be on that path. He got Nina back, though he does know that she's not back because she loves him. But, he's found some information that makes him feel good about his life right now.
Meanwhile, we also know that Laura is a struggling mess right now. She wants to see things work out for her family, but she's so confused about so many things. She simply wants to put the past in the past and move on so that she can have the best of the best for her family. She loves them so much, and she is going to do anything and everything in her power to make sure that they are together, that they are happy, and that they are living their very best life. She's struggling with more than she cares to admit, but she's also going to find that some things are going to work in her favor if she allows them to do just that. Will she find that fine line?
What's Happening on General Hospital
We're headed back to Memphis for the 2nd Annual #GH Fan Celebration at @VisitGraceland! Tickets selling fast; get yours before it's too late.
CLICK TO BUY: https://t.co/9tA5vY6wuK pic.twitter.com/jGjiRAuzxW

— General Hospital (@GeneralHospital) November 26, 2019
Have you seen this yet?
What's Next on General Hospital
"The clock's ticking… it's going to get unpleasant." #GH pic.twitter.com/8OCH3tK2Ke

— General Hospital (@GeneralHospital) November 18, 2019
Peter is a man who has a lot going on in his life, and we all know that none of it is good. He's been up to a lot of things that are putting him in a bad place lately, and we all know that he is a bit unnerved about all of it. He's not having the best Thanksgiving today, but no one really is. He's not the kind of man who wants to do things that are going to work in his favor, and he's not the kind of man who has been happy lately. Maxie is not happy with him, things are not going his way in life, and everyone seems to be a bit of a mess as a whole. Julian is taking measures into his own hand by handling a few things that are not going to end well for him or the people he is working with or against. He's doing some dastardly things, and we are just so over it. Brad, on the other hand, is about to get a pep talk about things that are going on in his life, which is interesting, too.
Happy Thanksgiving, fans of the show. There will be so much you have to do today that we are surprised to see you watching soaps on television, but we might assume you are just recording it to watch later. Eat too much turkey, have some pie, and enjoy the day with your friends, family, and loved ones. It only happens once a year, and you should take the time to relish that.
Stay tuned for more General Hospital and be sure to check out TVOvermind daily for the latest General Hospital spoilers, news, and updates.