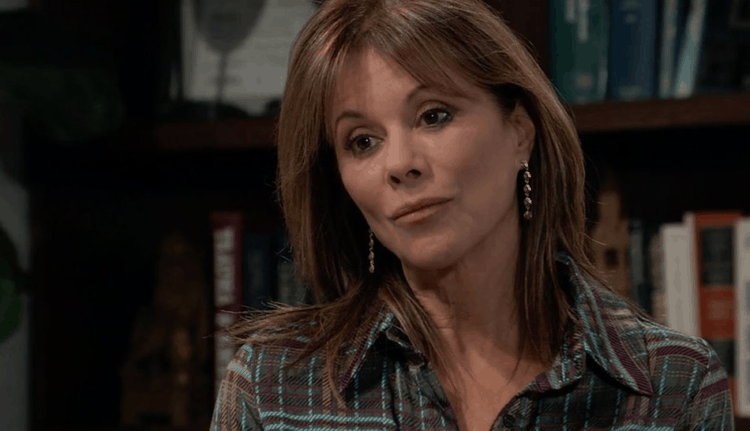 General Hospital fans are not going to give up on the things that they want the most, which is for Dante to live, Sonny to get what he wants, and everything to work out for this family. They cannot catch any sort of break these days, and it's been one of those years in which they are struggling so hard in every aspect of their personalities. They've all been through so much. Dante had to leave, and his wife had to stay. Michael lost his baby. Nelle ruined all of their lives. Things didn't go well when Carly had to go to the hospital and no one believed that she wasn't crazy or trying to kill Nelle. Joss hates Sonny and has been getting into the middle of some serious trouble in many aspects of her own life. They're a mess, and we get that things will not always be good for them.
But there is not one thing that Sonny will not do to save the people he loves. He will do anything in his power to make sure they live and that they are all right in every aspect of his situation. He will not allow anything bad to happen to his friends, his family, and his loved ones. And this is that moment. He's aging himself rapidly in this moment, but he will do anything he can to make sure nothing else happens to his family. Finn, on the other hand, has been a little hesitant to offer up his own help to those who are asking for it, but he will finally allow himself to make sure he can help. And Michael will take Mike out to eat, hoping they can spend some time together and bond a bit while they are going through all this.
What's Happening on General Hospital
GH's Herbst And Howarth Sit Down With Digest https://t.co/LQ4FtC6Vhz @GeneralHospital @RebeccaLHerbst #RogerHowarth #Friz

— Soap Opera Digest (@SoapDigest) March 18, 2019
They are gorgeous, and we love them.
What's Next on General Hospital
"I'm getting everything I want." #GH55 pic.twitter.com/kSiXEOtyt6

— General Hospital (@GeneralHospital) March 18, 2019
Ava seems to want to be miserable about her own life, and we don't get her decisions. She's about to get some tough love in her life, and we cannot figure out what she is up to. She's got to be up to something. We know her and we know she's a hot mess, but what is she going to do in her life if she cannot get this to work for her? She's in a situation right now in which she has to make some positive decisions in her life, but we don't think she will make those positive decisions. She's a mess, and we don't get what she is up to. But, she's in search of some tough love, so she must need it more than we can imagine she needs it.
And then there is the fact that we have to deal with Sonny, who will make a call that is extraordinary. What is he up to? What is he about to do, and how is he going to do it? Will he really make this decision for them, or will he manage to make things work in his own favor? We don't know much else other than the fact that we have to get to the bottom of this in some way before it's too late. He will not allow anyone he loves to suffer or die, but will he put his own life in danger right now as he goes through this situation? It might be obvious to us that he will do anything, and that includes putting himself in danger.
Stay tuned for more General Hospital and be sure to check out TVOvermind daily for the latest General Hospital spoilers, news, and updates.