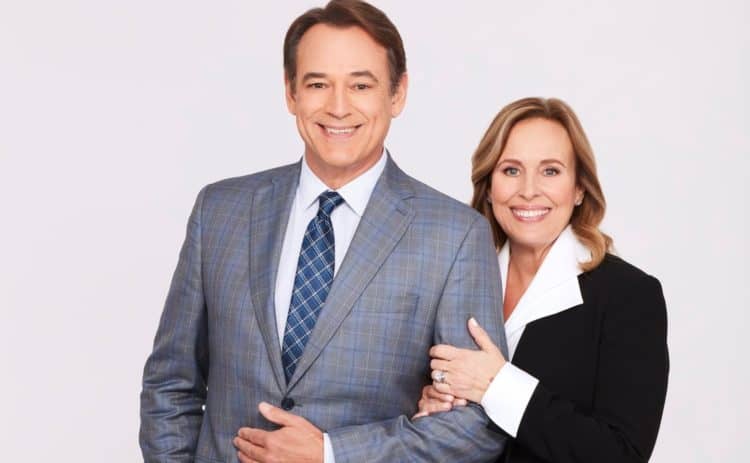 General Hospital fans are excited about so many things this time around, but there is so much that we don't understand. We know we are all spending a little bit of time focused on what is going on with Nina and her daughter, and that's been an interesting twist. Sasha showed up and everyone was just a little bit confused by all of it. She's been focusing on getting to Griffin even though he belongs to Kiki, who is her relative and her roomie. And it's been a mess all the way around. And we all know that she's not Nina's daughter even though she showed up here with all that drama going on. But that's not something we know much more about right now. What we do know is that there is a lot going on with a lot of people, and it's wedding week.
We know that Jordan and Curtis are scheduled to get married this week, and we expect this to be a beautiful moment in every situation. We want to see them focus on their marriage and this situation like it is their job, and we want it all to go well. However, we hear that things will not be as they seem, and there might be some sort of drama come from that. We know that we love these people as they are, but they are not the kind of people who can get things to happen without something else happening. That's what happens when you live in Port Charles. That's not going to make this very comfortable, but we are all so excited to see them finally get married. They've been through so much, and their wedding plans have been crazy from day one. We hope this works for them.
What's Happening on General Hospital
LAST CALL: Until tomorrow (11/27), @Disney will donate US $5 to @MakeAWish for every public post, of yourself either wearing a pair of Mickey Mouse or "creative" ears (hold any two circular objects over your head), on Facebook, Instagram or Twitter with #ShareYourEars. #GH55 pic.twitter.com/xuOFqLujDD

— General Hospital (@GeneralHospital) November 26, 2018
Hey Disney, that's amazing! We love this, so hurry up and get started on your own giving donation with a pair of ears, a photo, and some love.
What's Next on General Hospital
"I have to speak my peace." #GH55 pic.twitter.com/j2cjXIFAZv

— General Hospital (@GeneralHospital) November 27, 2018
We have so many conflicting feelings about some things that we hear are happening around here. We all know that Nina is not the mother of Sasha, and she is not sure how this all happened to begin with. But we also hear that Sasha is obviously here for a good reason. If the reason is not to give herself a chance to be Nina's daughter, then what is it? And what will happen to her when this all unfolds and goes into a situation that seems more appropriate? For one, will we all get to see this situation unfold in a way that works for us? Or will we see it unfold in a way that isn't so obvious?
We hear that there is a chance that she is not the daughter of Nina but of Valentin, and that there is a chance that she might be the daughter of Britt, but that wouldn't make much sense to us being that Britt would have been a teenager when she got pregnant – and even he would not do that. But then again, what if she's the daughter of Liesl and he had an affair with her many years ago? A lot could happen and has happened and will happen and might happen and there is not much we can do but sit back and wonder about all of that. So, if that is the case, what will happen around here? Will this be the case, or will there be something else entirely that might just happen in the grand scheme of all of this?
Stay tuned for more General Hospital and be sure to check out TVOvermind daily for the latest General Hospital spoilers, news, and updates.