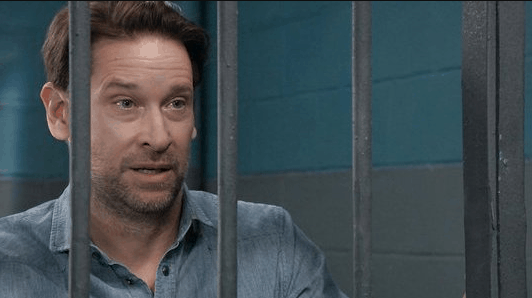 General Hospital fans are not sure what will happen when Willow gets too close to Brad, but we think that he knows who she is and she definitely knows who he is. She thinks that he has her baby. She gave up Wiley when he was born, but she has no idea that her baby is dead and this baby is not hers. She is not the mother of this child, which only makes Brad all that much more uncomfortable. This is a baby that belongs to Michael and Nelle, and only he and Nelle know that truth. She did reach out to Michael this week and have something to say to him, but we all know that this will never end well for him. He will always find that she there to haunt him and to make things worse for him. But, we do think there is a good chance that some other things will turn out for the best. We think there is a good chance that he will eventually learn that his son is alive, and that's what's important.
Meanwhile, Jason is really going out of his way to make Shiloh uncomfortable, and everyone is unhappy about what is going on at DOD. Well, except Kristina, who is encouraging her mother to go and see what she can do to improve her own life by listening to what they have to say. We all know Alexis has to make sure she doesn't say anything negative to her daughter about this, but what will happen when this all unfolds in a way that is going to make them all miserable? We don't know how this will go, but we suspect it might end up with someone getting hurt. We just hope that someone is not Kristina.
What's Happening On General Hospital
Just between us… @RealEdenMccoy 🤐🤐🤐#GH55 pic.twitter.com/HWq2B5KarM

— General Hospital (@GeneralHospital) February 12, 2019
Can you keep her secret?
What's Next on General Hospital
"I wanna marry you." 💍#GH55 pic.twitter.com/v3QagS8sTe

— General Hospital (@GeneralHospital) February 11, 2019
Sam is working very hard to find out what is going on with DOD so she can save her sister, but that means spending the most romantic day of the year with another man. She's not with Jason, and that's something that might just bother her. Of course, she's also not spending time with him because no one knows that they are together, and that is a thing. There's so much going on that we don't know about, but she's got it under control. She is nothing if not a fierce woman who will make sure that her own sister is not taken into this cult like situation and a mess is not made of her life. But that's something she's dealing with by making some sacrifices of her own.
And then there is Jason, who is with Spinelli. They are looking for any evidence they can find, and they are going to get a tip that might just help them out. Michael is just sad and kind of angry and very upset when he hears from Nelle. He's done with her, and he's tired of her, and he's never hated another person more, but she will still get to him every single time she calls. And that is what makes this entire situation so much worse. She's a mess of epic proportions, and we get that. We get that it's not going well for him, but she's not going to let him heal from this horrible wound she caused. He needs to find out about his son.
Stay tuned for more General Hospital and be sure to check out TVOvermind daily for the latest General Hospital spoilers, news, and updates.