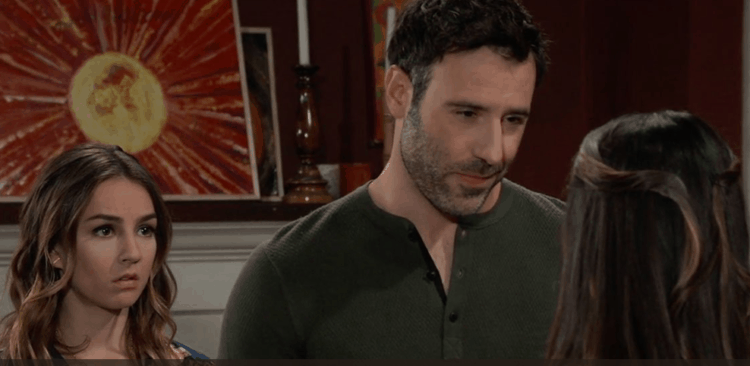 General Hospital fans know that Jason's troubles are kind of real. He's not sure what is going on in his life at the moment, but he is sure that there is not much he can do but sit back and try to figure out what is going on in his moment. He's in a situation in which he's not having the best of luck or the most amazing time, but he is in a situation in which he is going to find himself looking to better his life and make things seem right overall. He has to find Carly, and he knows there is something wrong. He's not sure what is happening, but he knows she is in danger and in need of his help. Will he find her before it's too late, or will he not even realize what is going on until it's too late?
Laura is still hopeful that she will get out of his mess and get Kevin out of this mess, get him medical attention, and save their lives. She feels that someone will help them before much longer, but we aren't sure that her husband feels the same way. She's been hopeful because she's not been locked up like he has for nearly as long as he has. He's been there so long without anyone knowing that it might not be his best interest to be hopeful. No one knows he is missing except for Franco – who isn't able to respond at the moment thanks to his own injuries – and that might mean that the fake Kevin can tell people that his wife disappeared when he told her he was ready for a divorce because he's in love with Ava. That's not helpful to Kevin or Laura, and Franco is their only hope.
What's Happening on General Hospital
Laura figures out a way to thwart Ryan but will she get caught? @GenieFrancis @thejonlindstrom @GeneralHospital #GH55

— Frank Valentini (@valentinifrank) March 5, 2019
We know she can do it.
What's Next on General Hospital
"Oh, my god. What is happening?!?" #GH55 pic.twitter.com/Oo9gST44mq

— General Hospital (@GeneralHospital) March 5, 2019
Jason is looking for Julian, and that cannot be a good thing. There is not a secret that Julian isn't privy to in so many situations, but the same can be said of Jason, and these two aren't always the best of friends. In fact, they don't like one another all that much in most situations. He is not a good father to Sam, and that bothers Jason. Sam hates her father, and that means Jason takes her side and feels the same way about him, and this means he needs some information. He might want to know more about Ava and what's going on with her that might have something to do with Ryan that might have something to do with the missing Laura and the missing Carly. But will he get what he needs from his ex father-in-law, or will he find that Julian isn't interested in helping him?
What about what is going on with Curtis? He has some heartbreaking news to share, and we cannot help but fear what he has to say. He has been so strong in all of this, and Jordan has not been able to help him in her condition. He's going to have some bad news, but we also wonder if that news is the fact that Dante is already dead? Can this be it? That's the rumor that is going on around Port Charles right now, and that makes us sad. We hope it's not true, but Sonny might just hear this news in the near future. And that's not all.
Stay tuned for more General Hospital and be sure to check out TVOvermind daily for the latest General Hospital spoilers, news, and updates.