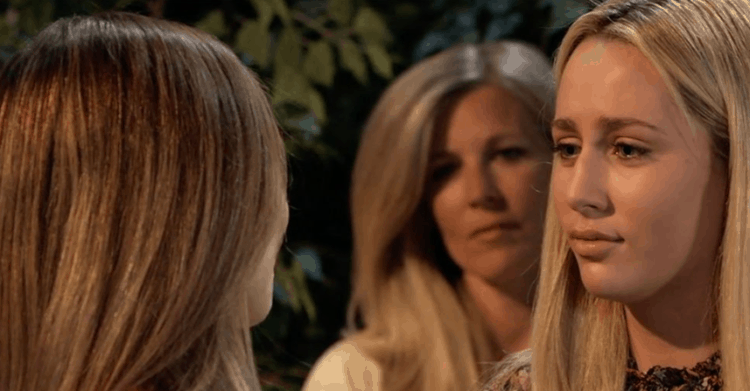 General Hospital fans know that Julian is furious. For now, Alexis is in a bad place. She's not in the same place as Sonny when it comes to their daughter and what they want from her. They have a different degree of idea about how she should go over her return to normal. Let's get it straight, though. They both want her to come back to her old ways. They both want her to be there for herself, and they both want her to be the person that is the girl she was in the past. They are the people that love her most, but they both want her to get back to her old self and recover in their own way. Their end goal is the same, but their path to getting there differs dramatically. Alexis has her way, and Julian is all about making sure she gets that way.
Meanwhile, we know that Felicia has a theory. She has a feeling that she can get to the bottom of a few of the things that are going on in Port Charles if she can put her finger on what she feels is really going on, but this will require people believing that she is right. She has to find a way to make sure they know she is right, or they will find themselves in a place that is not necessarily correct. They will find that things are not going to go well for them in any capacity, and they will not have a grand plan in place for what will happen on their behalf. There is a lot that she can change, but can she get anyone to believe that what she is thinking might be the actual thing that is happening?
What's Happening on General Hospital
This section of the park will now be known as Oscar's Meadow. 😢 pic.twitter.com/h83Ctv3NQU

— General Hospital (@GeneralHospital) May 13, 2019
Could your heart break any more?
What's Next on General Hospital
"Welcome to another Nurses Ball!" #GH pic.twitter.com/Myuqu3jRqw

— General Hospital (@GeneralHospital) May 13, 2019
Sam is working hard to get her life together, to get this DoD situation taken into her control, and to shut it down. She's in the middle of living a life she's not proud of, and she hates every moment of what she's doing. She wants to be home and announce that she and Jason are a thing and they are back together. She wants to be with him and her kids. She wants to be with her sister while she recovers from what is happening. She wants to be done with Shiloh and his friends and all that they are doing and all that they are. But, first, she has to win. And to do that, she has to make a proposal to Shiloh. But, will he agree with her and take her up on it, or will he have a problem with it and want to make it his own? Will he feel that she is out to get him and that there is something not quite right about it?
Will he not have much else to offer her at this point? Will this go well at all? We cannot decide, but we have to figure it out. Meanwhile, Jason is not happy right now. He is worried about Carly to the point that he will take her to the hospital. But, we don't know if he is worried about her health or if he is just taking her so that she can visit with someone. She's there, though, and we have a feeling that we will learn that Jason made her go.
Stay tuned for more General Hospital and be sure to check out TVOvermind daily for the latest General Hospital spoilers, news, and updates.