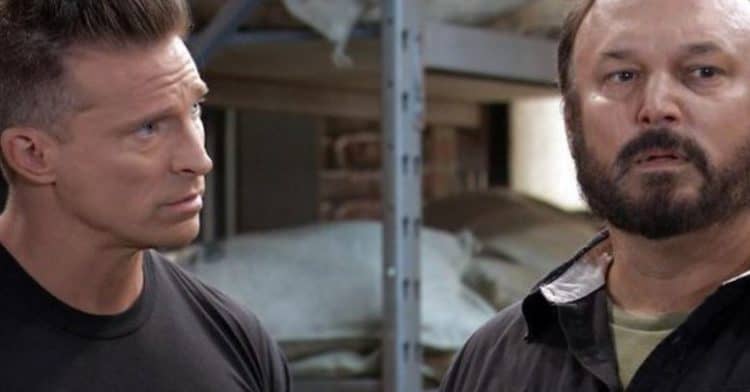 General Hospital fans are not going to find Ava in a better place for a long time. Kevin is doing things he can to make the most of his situation, but he's not able to get this situation under his control. He's a man who has more to do than he realizes, and his life is complicated. He lied to his wife, Laura, about his twin brother – the evil murderer – being alive. And that, as we can see, is never a good thing. And then there is the fact that we also saw things unfold with Ava the way that they did. She thought she was in love with Kevin. She had no clue that her love was for Ryan, the man pretending to be Kevin who also killed her own daughter. She and Kiki might have had their differences, but they were not so messed up that they didn't love one another.
Kevin wants to see things work out for Ava in a way that is good for her, but will that happen? She's so conflicted with the way things are going in her life. Franco, on the other hand, is looking for Kim, and that is not a good thing. This is at thing that might turn into something else. He's not himself. He's actually living a lot of Drew's life, and he might be showing us a glimpse into what Drew was like when he was a person who knew who he was. He's calm and cool right now, but that's mostly due to the fact that he is a man who is living his own life as someone else. He still only has Jason's life in his mind, which is not an easy way to live, by the way. It's quite difficult for him.
What's Happening on General Hospital
Cameron thinks the car Oscar left him is cursed, West Coast. If only he knew what it is really hiding.
An all-new #GH starts RIGHT NOW on ABC! @LiptonWilliam pic.twitter.com/mImFugKNf9

— General Hospital (@GeneralHospital) August 21, 2019
This is interesting, isn't it?
What's Next on General Hospital
"Have I lost my husband for good?" #GH pic.twitter.com/S1GX2AG0QK

— General Hospital (@GeneralHospital) August 19, 2019
Ava isn't having a lot of fun in life right now. She's found that sleeping is a huge problem for her. She can't seem to do it. She cannot seem to have a good night of sleep in her life to help her get through the many things that are bothering her, and that's understandable. She's been having rough nights for a while now, and someone is looking to help her. She doesn't want the help, of course. She's an independent woman who can get her life together on her own, and she does not want to see anyone get in her way and ruin her time, her life, or her issues. She's having terrible dreams. She's not sure how to focus her time on not being too focused on her dreams. She's not having easy days. She is struggling and suffering.
And, then there is Jax. He is defending Hayden and her personal choices, and we cannot figure out why. Why does he feel the need to help her out when she's clearly made it her life goal to make people miserable? Why does he feel the need to be there for her when she's not even being there for herself? And does he feel that Finn should just accept her apology and her weird stories and move on without any knowledge of what happened to the baby she was pregnant with when she bailed on him two years ago? Sorry, but we are not really with Jax on this one, and that's a final thought.
Stay tuned for more General Hospital and be sure to check out TVOvermind daily for the latest General Hospital spoilers, news, and updates.