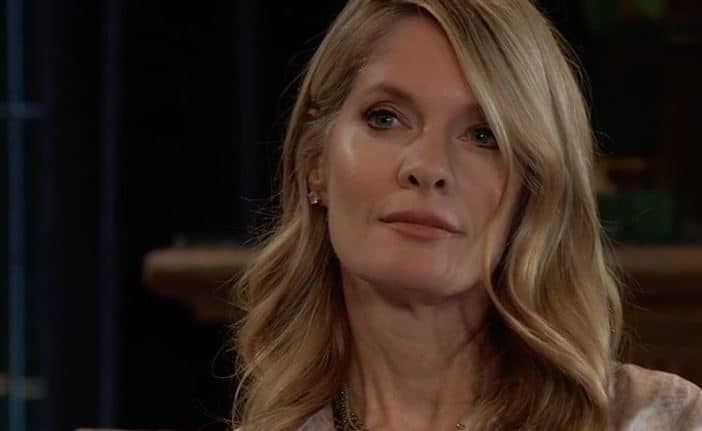 General Hospital fans are not sure if Julian can really ever find a way to grow up and be the kind of man we want to see Alexis with, but we aren't sure that it's possible more than anything else. We do not think that he can do it, and this is one of those situations in which we suspect we just aren't wrong. The way he lashed out when he was presented with this situation was beyond upsetting to all of us. He is not someone who can really give us any indication that he is going to stop what he's up to and just move on. He's not doing himself any favors, nor is he really doing Kim any favors when he goes on like this. He's a other issues to worry about first.
And then there is the fact that Franco will begin his day at Art Therapy, where we think that things will help him more than they are helping anyone else. He's been in such a limbo lately, and it's not bee good. He's in a place where he feels torn between two things. One of those things is Liz and the way he feels about her. But we just don't know that he can change the way he feels about his past long enough to really get this out of his mind. Lulu ran into Willow, too, and that was a situation that didn't go the way we thought it might go. She's missing Dante, and she's in a place where things are kind of strange for her, but perhaps this is something that will change her perspective and give her something else to think about.
What's Happening on General Hospital
@GeneralHospital and @Disney are partnering with @ToysForTots_USA for #25daysofchristmas ! Every toy you buy at the #disneystore, @Disney will donate $5, up to a million dollars to #toysfortots ! pic.twitter.com/t1bDyZXYIJ

— Lexi Ainsworth (@_lexiainsworth) December 5, 2018
Nothing is more beautiful than the moments when people come together this time of year. This is the most beautiful time of the year, and it's something we all love to see happen. These are the moments we just love the most.
What's Next on General Hospital
"I don't need to see a psychiatrist… but I think you do!" #GH55 pic.twitter.com/UvRj9IuqfU

— General Hospital (@GeneralHospital) December 3, 2018
Jordan is not just into this case with Kiki and the murders that have been plaguing Port Charles. Ever since she found a body in her hotel room on her wedding night, she's been obsessed. She feels that is a lot more than just a little personal. She feels that this is a message right to her. A message that things are personal and that she will not be able to find the killer. She might just think that this is the kind of moment in which she has to do things her own way or get people to do them for her because she has to prove a point. This killer is almost just urging her to do things that will make him mad because he's taunting her with bodies in her own hotel room. And she cannot let this go. We cannot imagine that Curtis is all that happy with her obsession right after their wedding, either.
And then there is Sam. She's got something for her mother that she feels is very important. She's sure that what she is working with is something that will make a huge difference in the life of her mother, and she has to get that to her right away. She's not taking any chances, and she needs for her mother to have it. We can't figure out what it is or what she is doing with it, but we know that she's feeling that there are things about this that might just make a huge difference in the way things are going. Can she get it to her and make her see it's importance, too?
Stay tuned for more General Hospital and be sure to check out TVOvermind daily for the latest General Hospital spoilers, news, and updates.