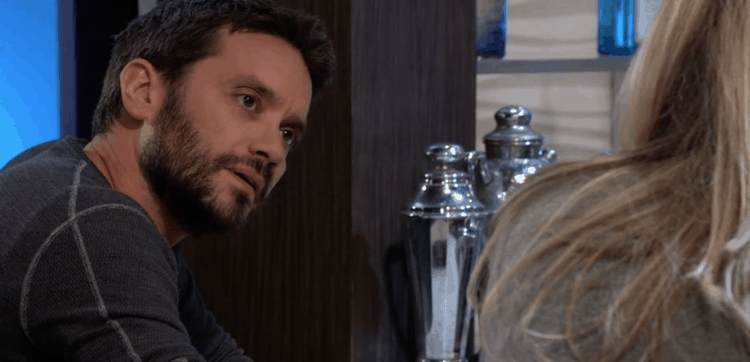 General Hospital fans aren't having much of what is going on without wanting more. Sonny is about tired of what is going on with his daughter, and things are taking a huge turn for the worse. He's a man who is traditional in the way that he told Kristina to do something, and her job is to listen to him. She is his daughter, and he is the father. This means she listens to what he has to say, and that is the end of the story. Except we know that this is not the case for them right now. She's knee deep into this entire cult thing, and she's not listening to her family in the least. She's gone and put her mother at risk now by sharing some of her secrets, which is just one more thing that Sonny feels as if he has to handle at this point. He's already saving everyone else in the world, why not add one more person to the list?
We also know that Willow, after coming clean about things in her own world, is going to stick around because of Brad. Is this good news for them and that baby, or is there something else going to happen here that might just change the way things were going? We did think that she might have some information about the DOD she might be able to share, but it turns out she just wanted to clear her chest of the way she's been feeling and the things that have been going on her in mind as she's been working to keep things from people. It's been a very exciting time in their lives, and she's not about to lost out on what she came here to find.
What's Happening on General Hospital
I see you. #MorningRehearsal #GH55 @GeneralHospital #GH pic.twitter.com/cjWgl7wRLl

— Jon Lindstrom (@thejonlindstrom) March 28, 2019
We just love a behind the scenes so much.
What's Next on General Hospital
Join us on Tuesday (April 2nd) for a very special episode that celebrates the history and legacies of #GH. Don't miss out! #GH56 pic.twitter.com/0UAHUCvIg7

— General Hospital (@GeneralHospital) March 28, 2019
Julian is nothing if not optimistic about his sister and her future. Can you ever remember a time when Ava was not a mess who was complicating anything and everything in her life? He seems to be under the impression that she can seek some medical help and be just fine after all that just happened. She couldn't even find it in herself to be fine after what happened to Morgan, her own daughter's boyfriend so many years ago. She is the one who changed out his medication to placebo pills hoping he would go crazy and her daughter would end things with him. Instead, it led to his death. That led to her being burned in a fire because she was just trying to go anywhere his family was not, and now she's in the middle of a situation in which her own daughter is dead because she tried to steal a man from a woman to whom he was married not knowing that he was, in fact, an evil twin.
She will never be okay, and no amount of help is going to change that. The fact that her brother doesn't see that is amazing to us, but we do love how optimistic he is about things. Ava is not going to get the help she needs. All the people in her life who are able to give her help are gone now, and she's not going to find that anywhere else. For now, she's just going to have to stay crazy. But, she's good at that, so we appreciate it.
Stay tuned for more General Hospital and be sure to check out TVOvermind daily for the latest General Hospital spoilers, news, and updates.