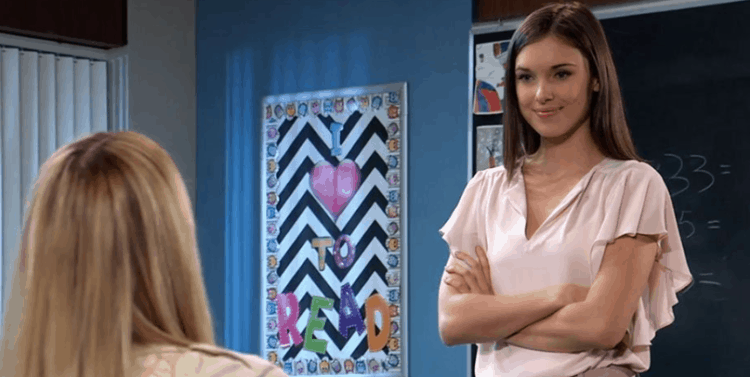 General Hospital fans felt our hearts break just a bit last week when things turned out for the very worst. Oscar's news was not good news, and Kim and his friends are beside themselves with upset because of all of it. They are so unhappy that this happened the way that it did, and we are so upset that things are not going their way. We don't know what to do or how to do it, and we don't know what will happen when things unfold in this manner. We do know, of course, that things will turn around for everyone. He will get better, right? We aren't sure we can handle the fact that his health is quickly declining and that things are not working for him. More upset than him, even, is Josslyn. She's crushed and beside herself, and we know that this is difficult for a young woman like herself to handle. It's not good news at all.
Meanwhile, we all loved the time that Sam and Jason got to spend together. We've been pushing for these two to get back together since he returned and we found out that Jason was really Drew and everything was not what it seemed, and we are just so excited for them. We are, however, a little concerned about things working out while she has to keep this a secret. They have so much going for them, but keeping everything such a big secret in this time is not something we love. We know that no one else loves it, either. But, we hope that things will improve soon. We also know that once they do improve for them, they will also improve for many other people, which does make us so happy in the grand scheme of life.
What's Happening on General Hospital
🎉Please help us wish @MaxGail a very #HappyBirthday! 🎊#GH pic.twitter.com/INEGIZEcCh

— General Hospital (@GeneralHospital) April 5, 2019
What's Next on General Hospital
"Do you think Maxie's ready for anything beside friendship?" pic.twitter.com/RKHv3DMLXV

— General Hospital (@GeneralHospital) April 5, 2019
Shiloh is having some issues, and we like to see that. Maybe this is the sign that all things are coming down around him. Or, maybe the fact that Chase gave him this warning and put him on notice will go unnoticed by him. He is someone who seems to feel that he is completely invincible and the rules don't apply to him in any capacity, and we disagree with that totally and completely. They'll get over it, of course, but we think it's time for him to pay some attention to what is going on around him, and we think it's time for him to focus on what is good and real in his life. Will this be all he needs to know, or will this be all that he needs to spring to action and save himself?
Another thing we think that might be kind of important is the fact that Kristina is making plans with Daisy. Is this a sign that she's changing her own mind or that things are maybe turning around for her? Or what? We don't know. But we also know Alexis is going to have some issues of her own when she confides in Neil, which might just make him the man of the hour in some way. We cannot be sure of that, but we can handle seeing things turn out the way they should in the meantime. Maybe this will be the moment we've all been waiting for. Or, maybe it will not be that moment and things won't work out.
Stay tuned for more General Hospital and be sure to check out TVOvermind daily for the latest General Hospital spoilers, news, and updates.