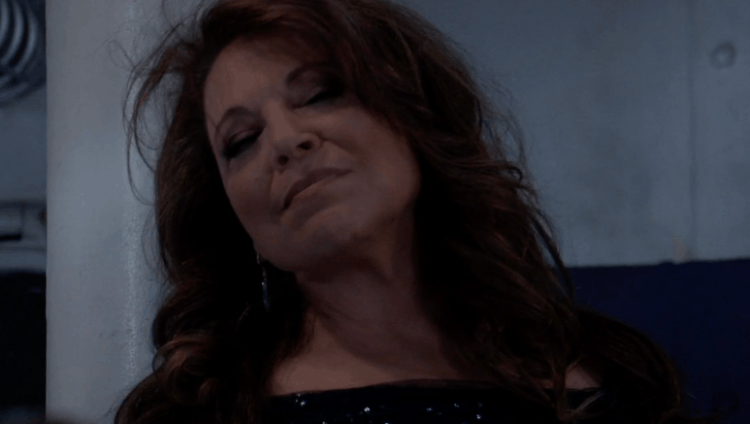 Oscar is a young man who recently passed away, and we are all asking one question. Why does a young man this young have a will? He's basically a child. He was a teenager when he was diagnosed with his illness, and he wasn't much older than that when it claimed his life. And now his friends and family are gathered around to hear the reading of his will. Did he create his will when he was diagnosed? He was certainly free to do that, but what is he leaving for anyone? What did he have to his name? He only just realize he has a father, and that his father is Drew. He and his mother have been bounding around the world for many years hiding out and not making many friends along the way. What does he have to leave behind, and is that why everyone is so shocked by all of this?
We cannot tell, but we also know that he was a young man who was bright. We suspect that he did this for a reason, and we cannot wait until everyone else realizes the same thing. It's almost too much for us to bear, and that is a thing we cannot handle. But, for now, we also have to remember that Willow is healing, too. She's got a lot going on in her life. She was brainwashed and treated poorly by a man she unwisely fell for. She had his baby, and she has no idea her baby is dead. She thinks to men are raising her baby, and she is afraid that Shiloh will try to find some rights to his son and take him from his happy home into a home that is filled with anger, hatred, and brainwashing. She's got to work on this.
What's Happening on General Hospital
https://twitter.com/GeneralHospital/status/1148985234500870146?ref_src=twsrc%5Etfw
We love birthdays! Happy Birthday to you!
What's Next on General Hospital
"How did my brother almost marry you?" #GH pic.twitter.com/3bWWWEYdYX

— General Hospital (@GeneralHospital) July 10, 2019
Lucas is shaken after the events of the week, and he's leaving it to Sam to console him. She's trying to offer him all the support she can muster, but she's finding that it's harder to do than she thought it might be. She is struggling, and it's obvious to us that she has a lot going on in in her mind and around her life. She's got to find a way to make her life seem a little better, and we are not sure this is going to help her in any capacity. But, for now, we can sit here and continue to wonder what is going on or we can focus on things that are a little more powerful in our lives. For example, we can sit here and we can see her console him, or we can see her figure out how to fix this.
Laura, on the other hand, is encouraging Lulu to go get Dante. She wants her husband back, and Laura doesn't see why she's not off chasing him and making it obvious to him that she's looking to get him back in her life and be with him. He's gone because he feels that whatever he's done is too unsafe for her, and she is not having any of that anymore. She's don with these games and these situations, and she's looking to make some differences in her life. But, she's got to gather the power and the courage to actually do it, first. And we think she can do just that. But, will she do it now?
Stay tuned for more General Hospital and be sure to check out TVOvermind daily for the latest General Hospital spoilers, news, and updates.