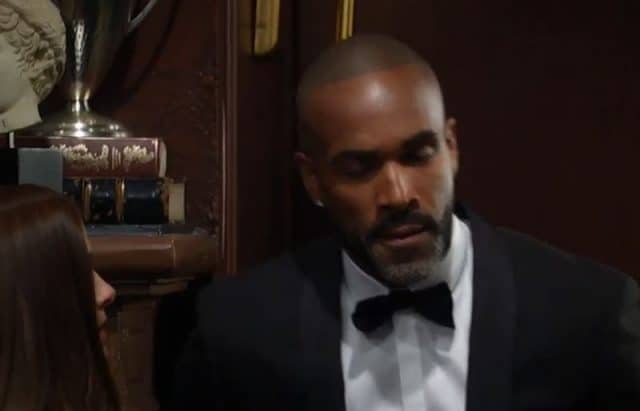 General Hospital is going to throw viewers on Friday. Laura's life has been a series of messes and things that she cannot control for some time now, and she is going to hopefully find a way to make things much better for herself as time goes on. We think she might be able to go ahead and make some positive changes in her life, but we don't know how far she might be willing to go to open herself up to make those changes. Will she be able to get closer to Kevin? They seem to be bonding more than they thought they might, and we think that she will allow the relationship to progress. Fans are rooting for her as she deserves to have some happiness in her life at this moment in time. She's upset, and she needs someone to be there for her.
Rachel and Liz are together at the moment, and they are having what appears to be a very difficult moment. However, we won't get to see much of it as they are interrupted. Who could it be that shows up and throws an unexpected wrench into her careful plans? It turns out that Rachel's mother is going to be the one who shows up, and we are not impressed by her behavior. However, we are nowhere near as shocked by her appearance than Rachel is; she's worked so hard to get away from her and remove her mother from her life, and now everything is backfiring on her.
Despite the fact that Finn is in bad shape, Carly has something to talk to him about. She is not afraid to confront him about the secrets he's been keeping. In fact, she's ready to know the truth. It seems that he has been keeping his fair share of them in his life, and she needs some serious answers from him. He can't get away from her right now with all his injuries, so it seems like this might be the perfect time to confront him about everything he's been lying about and keeping from everyone.