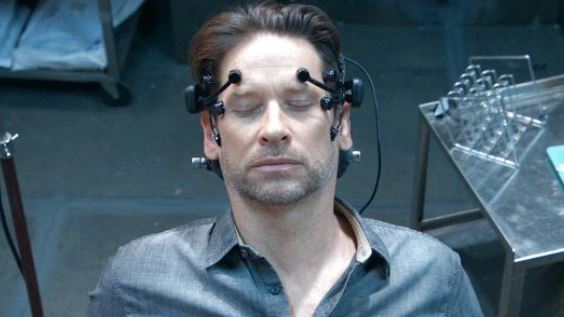 General Hospital fans know that there is a lot going on. Michael and Sasha are off having the time of their lives right now, which means everyone is going to find that they will be a disaster when the truth comes out. She is living a very large lie. It's the same lie she's been living for a while now, and she cannot get out of it. She's essentially put down some roots where she is now, and she can't tell anyone the truth or she will risk things falling apart. There is not a chance that Michael will forgive her for this type of lie considering the fact that he just went through this will Nelle and it cost him his family, his baby, and so much more than that. He won't forgive Sasha for essentially doing the same thing that Nelle did when she came to town and fell for him.
Liz is going through some tough times, too. She's got her husband seeing things and having psychic situations happen, and she's not sure how she feels about things. Things in her life are not working out for her in the kid of manner she thought they might, and that's a real thing. She's not getting her life together as well as she thought she might, but things might not work out so well for everyone. She's not in the middle of getting her life together, and she's not going to find that things are good if she cannot get this situated. Joss is working to surprise Cameron, and that might not work for her. She might find it does, but she might not find out it's that great. She's going through a lot, as it stands. Can she get through this?
What's Happening on General Hospital
Has Lulu found the subject of her next big story? Willow might need a day to think this one through.#GH is all-new and starts RIGHT NOW on ABC! #KatelynMacMullen pic.twitter.com/CjecxGjy1r

— General Hospital (@GeneralHospital) August 9, 2019
This could actually be a good thing.
What's Next on General Hospital
"Proceeding with that boy is dangerous." #GH pic.twitter.com/9mXwRDCoaj

— General Hospital (@GeneralHospital) August 7, 2019
It seems like this week will be very much about Laura offering her reassurances to those around her that things will be just fine. There is so much happening in her life right now, and we cannot figure out if it's going to be something she's good at or something she's doing only because she's trying to refocus her own life and get her own problems out in the open. Either way, she's going to offer her feelings to those around here, and that might just make someone feel a lot better about the way things are going in their lives. Also, we know that Kevin has something he needs to speak to Alexis about, and it might not go the way she felt that she would imagine. He has something to say to her, and it's about Neil. She's been feeling some things for Neil lately, and it might not be what she thought.
Additionally, Lucy is in the middle of some life changes, too. Today, she's going to meet with Kim and Julian, and what she has to say is not going to go well. She's going to find that some things are working out better than others in her favor, but other things are not making much sense. Kim is in a rough place. Julian knows this, and he's been with her throughout even though there was nothing else going on with them. He's trying to make sure she is all right, but there is not much we can do about that.
Stay tuned for more General Hospital and be sure to check out TVOvermind daily for the latest General Hospital spoilers, news, and updates.