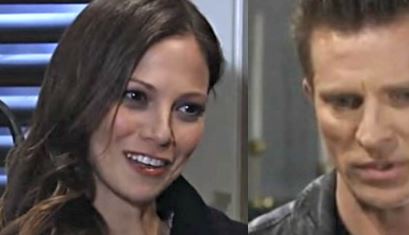 General Hospital fans might not want to make things up, but there is going to be a little bonding going on in the near future. You might know that Liz is having a rough time of things right now given the fact that her husband-to-be didn't exactly make it to their wedding with all that was going on in his personal life, and things aren't great with her. She's not in the best place right now, but she's in the market for a new friend. It turns out she's going to befriend Kim.
And that might not be a good thing. Kim is someone who has a lot of secrets. She's a doctor who might be for hire for all the wrong reasons. She's got a lot of people mad at her, a lot of people wondering if she's being honest, and we are positive there are more than a few chances she's not making any good decisions about anything.
Even if she's not a bad person, we have a suspicion she's doing a few bad things for someone who is. They must have something on her, she must owe them something, and she's certainly not giving Drew the answers he needs to work on his own life. There's a lot we don't know, but we know that this might not be the best friendship for Liz to make right now. She might want to focus on things like getting her own life in order before she focuses on this.