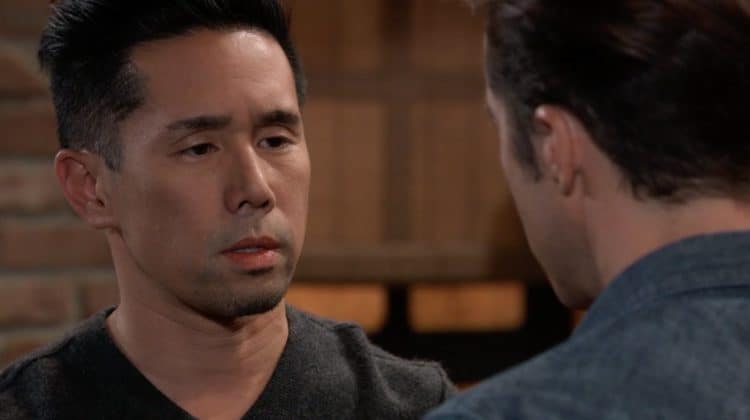 General Hospital fans have a lot to be thankful for now that the holiday is over, like the fact that it is now Monday and the show is back on the air. However, there are so many things fans don't feel so good about. For one, Hayden is gone again and we are sitting her unsure about what precisely is going on with everything. There doesn't appear to be much going on that we can take care of, but we also don't know that there is much we can see happening outside of what is going on. There was nothing short of a very disappointing disappearance in her life. She's done and gone – again. It appears she does this quite well, and her friends and family are left to pick up her pieces and wonder what they might have done to make things seem a bit more interesting. We just don't know.
On top of that, short weeks like last week are typically very exciting and very drama-filled, but this one wasn't. If we are being totally honest, we can say that we found the entire week to be nothing short of completely depressing, horrible, and upsetting. We didn't see much at all that made us feel good about anything, and we cannot figure out what happened to make it all seem this way. It was a downward spiral for so many, and we have to say that we are becoming tired of what is going on in Port Charles. It's upsetting. It's a downer. We cannot find any happiness or delight in anything, and it's not something we are loving. Everyone is living a miserable life, and it's almost not even fun to watch anymore. Can we get someone to fix that, please? It's not dramatic, it's just depressing.
What's Happening on General Hospital
Why wait until tomorrow? Get a jumpstart on your holiday shopping with up to 30% off at the ABC Shop.
CLICK TO BUY: https://t.co/2suj2ltFoy #GH pic.twitter.com/x02bmFxSse

— General Hospital (@GeneralHospital) November 28, 2019
We love a good sale.
What's Next on General Hospital
There's so much Thanksgiving drama this year that we have new episodes airing today and tomorrow! We hope you like pizza. 🍕🦃🍕#GH pic.twitter.com/stQVeh4lJq

— General Hospital (@GeneralHospital) November 27, 2019
Lucas and Brad will never be the same. They are done, and they cannot seem to make that situation feel more evident in their own lives. They are in denial right now, and things are not going to get any better when the secret about their baby comes out. There is nothing that they can do to make any of this seem any better, but they are looking to make some big changes in their lives, too. They are looking to make things seem as if they are better, as if they are good enough, and as if they are going to be the kind of good that we expect when we have a chance. They are never going to make it through this, and Lucas knows this. He is pleading with Brad this week, and we don't think that he will find things going his way at all. We just don't think it's going to work for them in any capacity.
Then there is a chance that there is nothing that will surprise Liz more than what is going on in her life this week. We know she's going to be very surprised about something, but we just don't know if it's something good, something bad, or something that will make any difference whatsoever to anyone. She's got a lot on her mind, and she's got a lot going on in her life, but she's going to find that things are happening even she couldn't predict. We don't know what this means, but we do know that we hope it's good for her.
Stay tuned for more General Hospital and be sure to check out TVOvermind daily for the latest General Hospital spoilers, news, and updates.