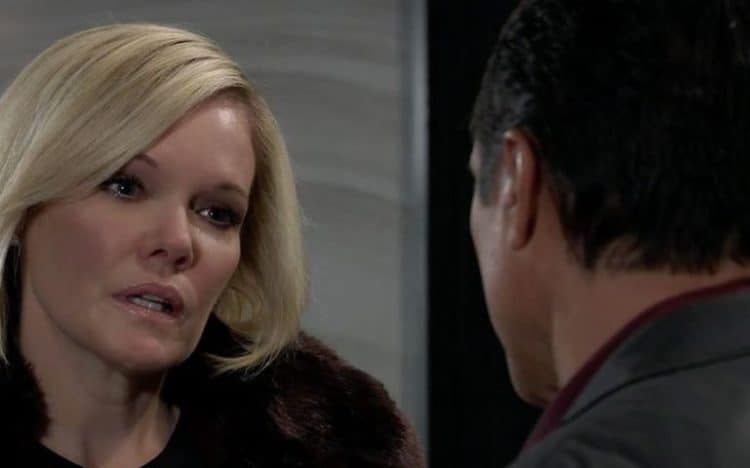 General Hospital fans are so sad watching all that is the lives of Josslyn and of Oscar right now. These are kids who want to be adults so badly, but they are not. They think they know everything there is to know, and they know so little. They also refuse to listen to the adults in their lives, but this doesn't surprise us. This is not them doing the thing where they refuse to listen because they are rebelling. This is them living their lives based on the examples that are their parents. They are only living their lives because they have been lied to, they have been treated poorly, and they have lived lives that don't work for them. The adults they know have been nothing but deceitful, and that's their mistake. But Joss will do anything in her power to support Oscar, who is making decisions he feel will change the lives of others, and she's grateful for all the help Cameron has provided lately.
Furthermore, Alexis ran into Oscar. They spoke. She recognizes the fear and the pain that this young man is living with, and she does wish she could help. But she's currently in the market of worrying about her own kids. She has one daughter with a stalker she's looking to find, and another who we are fairly certain is in the middle of cult like business. Sam is looking for her own stalker while also looking to help Kristina with her own life, and that's something we've been working on in our own lives. She's been a woman who has been so powerful and brave, but she's struggling. And we think that Jason recognizes that. Can he help her get through this, and to protect her sister who doesn't think she needs protecting?
What's Happening on General Hospital
#SocialExclusive: Family is everything to Sonny. @MauriceBenard #NewPhoto #GH55 📸 pic.twitter.com/RhFRAc5WTQ

— General Hospital (@GeneralHospital) January 15, 2019
There's nothing like family to Sonny, but we hear that this might not mean much in the near future. Is there a chance he and Margaux might hook up?
What's Next on General Hospital
We wouldn't cross Ryan if we were you… @thejonlindstrom #GH55 pic.twitter.com/X9G6m9ZXMH

— General Hospital (@GeneralHospital) January 14, 2019
Carly is guarded. She's not sure what is going on in many areas of her life, but she's managed to get herself to a point where she can make things work when she tries hard enough. She's in the middle of some big time problems when she's facing her marriage falling apart and the issues she's having with Kevin/Ryan. She's not sure she's a fan of this new friendship her husband has with Margaux. This woman who wanted to take him down and make sure that he suffered for all the things that she thought he should suffer for suddenly has turned into someone who spends a lot of quality time with him. Things aren't looking good for anyone, but she's on guard because of this.
Mike is not getting any better, either. In fact, Sonny and his family will receive news today that his condition is getting worse. There's really very little they can do for him at this point, and that' turning into a huge problem for all of them. They are not happy with the way things are going in their lives, and this is not something they can control no matter how hard they try. There will be a goodbye soon in terms of Mike, and it will not be easy for this family who has already lost so much in the last few years. Can they really go through with this again? Can they really say goodbye to someone else they love after so much horrible loss in the past few years? It's not good for them, and we cannot imagine this will get any easier for anyone involved.
Stay tuned for more General Hospital and be sure to check out TVOvermind daily for the latest General Hospital spoilers, news, and updates.