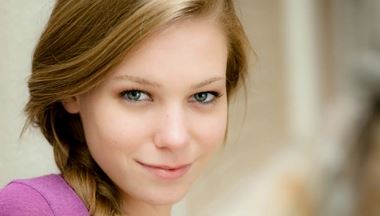 General Hospital fans know that Nelle isn't a huge fan of telling the truth, but it's usually to go the way she wants things to go. So when she takes a walk down to the dock while she's working for Nina and Valentin, she's going to witness something that puts her in a bad position and means no way for her to win. She will see that Valentin is with Anna – and they look a little more than just kind of friendly. They seem to be downright intimate. She's got a choice to make. Does she tell Nina – her boss – what she saw? She's her only friend right now, and she doesn't want to rock that boat at all. Will Nina believe her after all that Nelle has done to other couples and their marriages?
Doubtful. This means Nelle is going to make the decision to tell Nina she saw her husband, but he was alone when she saw him. She will lie thinking she is saving Nina from some heartbreak, but we have a feeling this is going to come back on Nelle before much longer. If Valentin ever tells Nina the truth or Nina ever finds out they met, it might make Nelle look like an even worse person. It's a big decision for her, but she's making the decision to lie about all of it. Of course, she doesn't have a clue what's going on or that Valentin has no feelings for Nina – and she's going to stay out of all of it.
Anna isn't in it to win him over, and it probably wasn't even Anna on the dock at the time Nelle thought she saw them. In fact, it might be Alex. And what might be happening is the potential downfall of Valentin. Does lying to Nina about it make Nelle part of the problem when it all goes down? Because Nina is going to lose her little girl – Charlotte – if anything happens to him since she is not the little girls' biological mother. That would be Lulu.