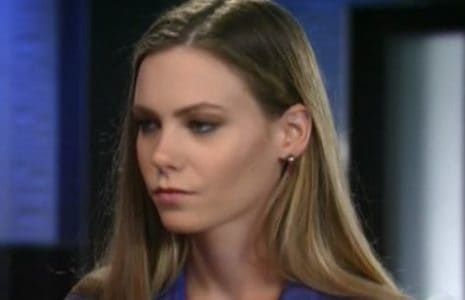 General Hospital spoilers are in and things are getting a little crazy for everyone who lives in Port Charles. As if things haven't been bad enough with people thinking they were dead and then coming back, alcoholism running rampant, and families fighting over small kids who need their attention more than their fights, we also see that Sonny and Carly's divorce is getting even uglier than it already was – and it was already ugly. These two cannot seem to get along, and Carly seems to be doing anything in her power to make sure she can upset Sonny as much as possible. She's not holding anything back, including pretending to be all kinds of good friends with Ava, who is someone Sonny suspects of having something to do with his son's death. What is Carly up to with this game of hers?
Michael Quatermaine has a little girl in his custody, Avery. It's a long story – and a sordid tale – that diehard fans remember from the days when Carly was engaged to Franco but sleeping with Sonny and these two had all kinds of issues to work on. Sonny killed AJ, so Michael took custody of AJ and things went a little crazy from there. We hear that right now this story line is going to take a bit of precedence in the show since Michael is so mad at Nelle and all she wants is for him to forgive her. We hear that something awful is going to happen to Avery in the park, where Charlotte is with Nelle playing and having fun. She's going to save Avery's life and make sure that everyone is happy again.
When she does this, Michael is going to forgive her for her hard choices. He's going to befriend her again, and they will end up together. This might be one thing that Sonny and Carly seem to agree upon when they find out their son is back with the woman they both hate more than any other. Could this be something that makes their own fight a little less serious?