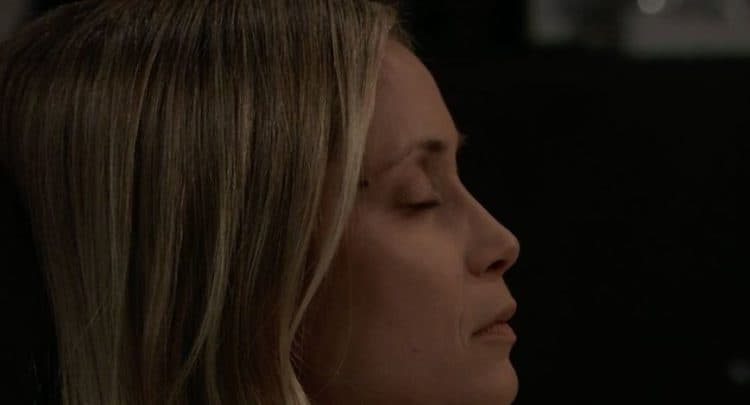 General Hospital fans are so happy that Franco took some time to spend with Aiden when they went skating. We thought that they seemed to bond a little while they were there, and that was a refreshing change of pace for all of us. There was a lot that went on here that was good for both of them, but we are not sure that Franco is out of the woods yet. He still took a load of advice from the man he feel is Kevin – who is most certainly not Kevin – and we are just hopeful he doesn't actually take any of that advice. Franco could ruin his own life by doing so, and he has no idea this is possible. We can only hope that he's able to get things under control in the meantime. Will he? We aren't sure, but we also don't know for certain he can or cannot make this happen.
Sasha is back in town, and no one was more surprised to see her than Nina. Nina thought she was gone forever, so to say she was shocked about her return is an understatement. There's a lot happening here we did not see coming, but we can hope that this will turn out well for Nina. We are all so tired of seeing her suffer so much, and we would appreciate a chance to see her feel good about her life. We do want to see her take control of a few things and make it work for her, but we aren't sure that will happen in this current climate. We are not sure that she can handle that, and we aren't sure that Sasha isn't home to hurt her even more than she did the last time she was in town.
What's Happening on General Hospital
Liz is caught between a rock and a hard place! @RebeccaLHerbst @GeneralHospital #GH55

— Frank Valentini (@valentinifrank) February 5, 2019
She's always in this situation, and we just want to see her find some happiness.
What's Next on General Hospital
"You still don't trust me, do you?" #GH55 pic.twitter.com/x1xkcsgBH0

— General Hospital (@GeneralHospital) February 4, 2019
We knew that things would not go well for Franco when he met with Ryan/Kevin about his issues when he was looking for some advice and guidance. But, things will always turn out a certain way when they involve this awful man. So, now that he knows what is going on in Franco's life, we are convinced that he is going to work out of his way to do something that will not end well. He's going to end up make Franco his pawn and get him to do things for him that help him with his own game. He will need to be very careful, however, because Franco is not a stupid man. He's smart enough to know that some things are not as easy as others, and we get that. We get that they are difficult for him, and we even appreciate that in some way. But, will this work for him?
Furthermore, we also hear that Nina is going to have a very dramatic change of heart about the way her own life is going, and we also hear that little Charlotte is going to spend some quality time with her own sister. This might be the kind of game changing situation that works out for everyone, and there is not much else we can do other than focus on how fun that might be. Will this turn into a happy family situation, or will this turn into a much bigger and more hurtful mess than anyone can predict? We are not sure.
Stay tuned for more General Hospital and be sure to check out TVOvermind daily for the latest General Hospital spoilers, news, and updates.