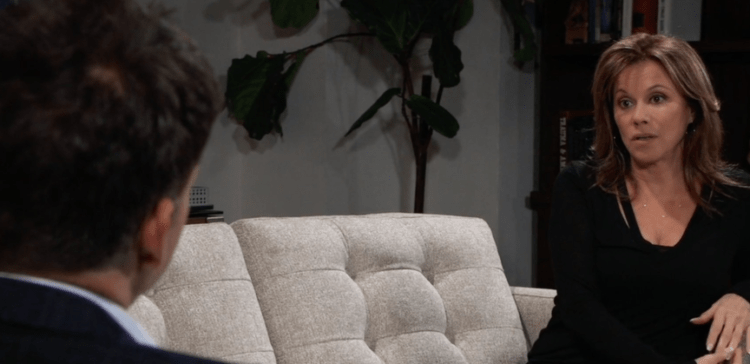 General Hospital fans find that things are going to go awry more quickly than usual this week. We were all kind of shocked when Scott decided to propose to Bobbie, though we didn't think that there was much else we'd see happen around here. There are few things more shocking than the fact that we can get this situation under control, and we don't know what she might say. She's a woman who always seems to know what she wants, but maybe not so much in this situation. We cannot predict how she might react to this, but we can predict that we think she might have some more issues than she's willing to work with. Franco surprised Liz, Curtis found a file on Cassandra, and Carly cannot sleep. Things are taking a huge turn, but we know that there is more that we need to find answers to before the big guns come out.
Franco is worried, mostly about Cameron. He's not sure that Cameron is dealing as well as he knows is possible with the things that are going on in his life right now. But, that's not really anything Franco can fix in the moment. On the other hand, Alexis was caught off guard, which is not a thing she loves to be caught doing. She's a woman who is always in control and always in a good place, but she's not going to find herself in the middle of a situation that doesn't work out in her favor. She's got a lot happening, and she's got to get it together before it all falls apart in her own life. She's in control, but only for a moment while this plays out. She's not sure she can focus m ore on this.
What's Happening on General Hospital
https://twitter.com/GeneralHospital/status/1146448516077821953?ref_src=twsrc%5Etfw
Happy Birthday to you!
What's Next on General Hospital
https://twitter.com/GeneralHospital/status/1145791686876024834?ref_src=twsrc%5Etfw
You have a lot of questions, and we get that. This is a show that makes you think, makes you wonder, and it makes you want to get to know what is going to happen next, but you're not getting that wish today. You see, it's a holiday. You should be on the beach, by the pool, having some BBQ and some fun, and watching the fireworks, and you should be doing that with some serious vengeance. But, you're sitting here, not doing that, and reading the internet. Now you have some time to handle things that might not have seemed as if they were free, because you're in the process of learning that the world is a good place that might just work in your favor.
You're about to find out that you're not going to need to be in front of your television today to watch this, because it's not on. However, if you liked the March 8 version of what happened in Port Charles, you can turn on the television for that encore. You'll get to watch Ryan grab Ava and jump off a bridge and try to deal with the fact that Jason shot him at the same time all over again. If you loved that, you'll love this show. And happy Fourth. Also, the show will be back tomorrow with a brand-new episode that is sure to make you feel better about having a day off to relax, enjoy, and live your life to the fullest. We appreciate it, too.
Stay tuned for more General Hospital and be sure to check out TVOvermind daily for the latest General Hospital spoilers, news, and updates.