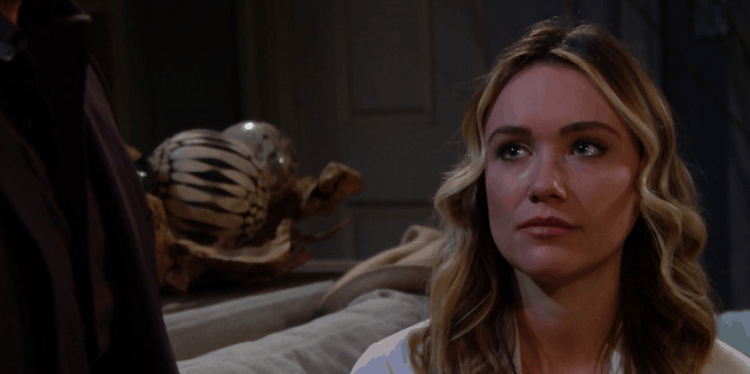 General Hospital fans are excited for the new week so we can find out if things from last week will turn out our way or not. For one, will Carly and Ava be all right? Right now, Ryan is a mess. He's been figured out. And we don't know how Ava can manage this and stay alive. She's shocked with everything she's learned. She got into the car excited to marry "Kevin" and now she's standing in front of Ryan with the realization that he is the man who killed her daughter and has Carly held hostage and all of those things, and it's not pretty. It's not a good moment for them, and it's not something they are handling overly well at this point. But, she has to be smart or she will die, and that's not part of her plan, if you want to know the truth. She's a woman who is smart, but is she going to pull this off?
And what about Laura and Kevin? Will they be all right after this ordeal? He went through so much, but so did she. She may have only been a prisoner of her brother-in-law for a short time compared to her husband, but she thought he was her husband and he ruined her emotional and love life and their marriage. And that's not good news. They have a lot to deal with and handle, and we aren't sure if they can make that a priority with their specific frame of mind right now. They have a lot to deal with. Jason is upset because he was too late to get to Carly, and she's in danger. He knows it, and he cannot do anything about it at the moment. We are all waiting on this one to work out.
What's Happening on General Hospital
Who can save Carly and her baby? @lldubs @GeneralHospital #GH55

— Frank Valentini (@valentinifrank) March 8, 2019
Who will do it?
What's Next on General Hospital
"Oh, my god. What is happening?!?" #GH55 pic.twitter.com/Oo9gST44mq

— General Hospital (@GeneralHospital) March 5, 2019
There's a lot happening this week, and we hear that Jason and Drew will get together and figure things out on their own. It seems that they will find that missing piece of the puzzle that they've been looking for that will make the entire situation seem that much easier and more amazing, and we cannot wait to see that happen. We are going to see this take a very positive turn, and we appreciate that. There's a lot happening that we aren't sure we can handle in any other capacity right now, but we do think that things will take a turn now that they know what is going on and what is going to happen for them. We think they can find Carly, and we think it will be okay. But what about Joss, who is about to take on a load of blame for something that is going down? Will she be able to overcome what is happening to her?
Jason and Sam are working very hard to keep their secret. They aren't ready to share with the world that they are back together. It might just compromise a few things that they are working so hard to get done in their lives, and we are not down with that. They have a lot to handle, and a lot to do, and we are only going to see them handle as much as they can in the near future. They have a long road ahead of them, and this is just the beginning of that long road. Can they make it last this time?
Stay tuned for more General Hospital and be sure to check out TVOvermind daily for the latest General Hospital spoilers, news, and updates.