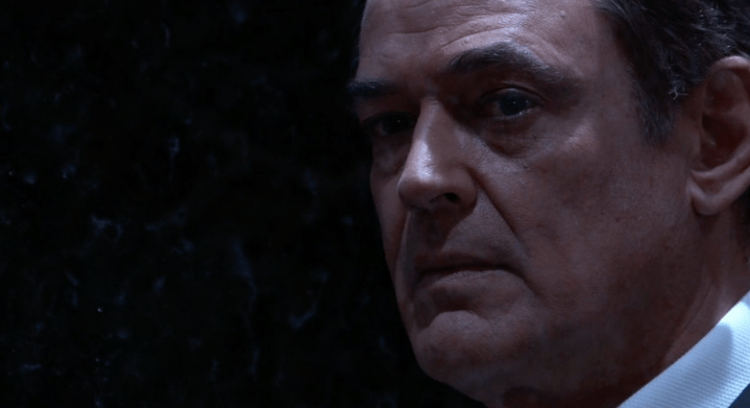 General Hospital fans are sure that Shiloh's distraction could work for Sam, but she doesn't seem to want to make her move just yet. We know that she is looking to make sure she's got all the evidence, all the work, and all the stuff she needs to take this man down for good, but she's stalling. She's waiting too long, and we aren't sure she has this kind of time to wait. But, will she go for it? She might, but he's not in a good place. We have a feeling he might be learning something that is upsetting to him, but it might also be something that he is unable to handle on his own. He might not be able to get through to the people in his cult without making them brainwashed, but this is something that he is going to work hard at.
Monica has some bad news, but what else is new? All the news she's had to offer the people in her life these days has been bad news, and that is where she is. But that might not mean that things are that bad, and that it might simply mean that they can go forward with something they are working on. And it does seem that everyone in Port Charles is working on something at this particular moment in time. Margaux heard Laura's plan, and she's not thrilled with it. She feels it goes against everything moral and right, and she's not sure it will really work. But, she's also aware that it is too late for her to do anything other than focus on things that matter the most to her. She's not sure she can get anyone else to make this right, but we don't know how to specify that.
What's Happening on General Hospital
🎉 Please help us wish @kellymonaco1 a very #HappyBirthday! 🎊 #GH pic.twitter.com/0wRpIFBKys

— General Hospital (@GeneralHospital) May 23, 2019
We love her, and we wish her a super happy birthday!
What's Next on General Hospital
"A woman is dead because of you!" #GH pic.twitter.com/KEKE0Qdetz

— General Hospital (@GeneralHospital) May 23, 2019
There's a lot to be said abou the way things are going on in Port Charles, but we know that there is a lot that Sonny cannot handle. Margaux is not happy about a few things, and she's going to go out of her own way to make sure he hears about that. She's got some things to say to him, namely about the many activities he's been up to behind her back, and she is not thrilled by any of them. There is too much going on in her life for him to lie to her about things that aren't her business, and she is going to make sure he knows about it. But then there is Sam, who currently feels as if the world is caving in around her. She's helpless, and she's not sure what to do. There are not many times in her life when she feels this way, but this is one of them, and it's been a rough week for her. She's been very upset, confrontational, and she's not sure where to go.
She's ready to get back to her own life, but she cannot do that until she has enough to take down Shiloh and all he is after. But, can she do that at this point in her life? Can she make that happen and work through the issues she's having in the moment? We don't know that she's capable of that, and we don't know that she can handle how many people are upset with her. They want her back.
Stay tuned for more General Hospital and be sure to check out TVOvermind daily for the latest General Hospital spoilers, news, and updates.