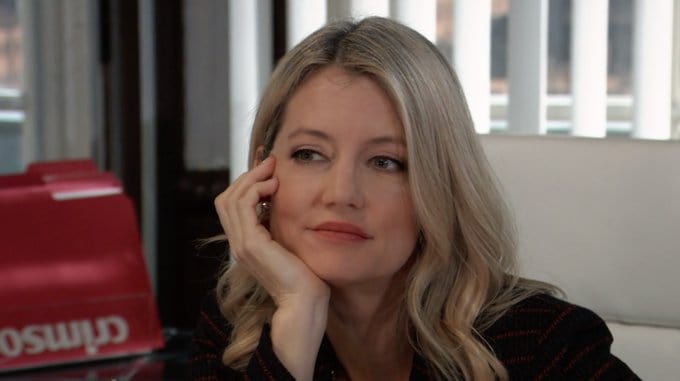 General Hospital fans know that there is nothing that will ever work out for Jason and Sam until this is all behind them. They've been struggling a lot for a long time, and we know this. We know that they don't have much going on that will allow them to be together until the world is a different place. Things are going the same way with both Curtis and Jordan, too. They are in a bad place with one another, too. Jordan has been going through so much in her life lately, and it was hard on her to deal with the fact that her husband did not believe her in so many ways and with so many things. She's been struggling with a lot these days, and we do get that. She's not sure he even trusts her anymore.
Jason has some things to say to her, too. She's got a lot going on with Sam, herself, and she's trying to handle it the way that she needs to handle it. Then there is Carly, who is spending a great deal of time with her son and grandson lately. She's trying to convince Michael that he needs to consider doing anything in his power to keep Nelle from their baby for the rest of his life, and she means anything. She's not even trying to pretend to do this legally or right, and she's probably going to make a few offers that he will not be comfortable with. There is no love lost between his mother and the mother of his baby, and he knows that. They hate one another, and Carly will not lose to Nelle one more time. This will not happen for her, and it will not happen to her son.
What's Happening on General Hospital
.@GeneralHospital's @watroswatros talks Nina's mindset, a shocking secret, and helping fans through the coronavirus pandemic https://t.co/c1B96oviHr

— TV Insider (@TVInsider) March 24, 2020
Who doesn't love a shocking secret?
What's Next on General Hospital
In the latest #DAYS, Ben is released from prison and reunites with Ciara! https://t.co/ZsCmioRrzb pic.twitter.com/NiE990h1S4

— Days of our Lives (@nbcdays) March 25, 2020
Spinelli hasn't been back long, but he's been focused on a few main points since his return. He has been focused on things like making sure life goes according to plan, and that life is good to him in terms of what is going on with Maxie. He's been trying to spend some time with her — and we do with she'd get rid of Peter in her life at this point — and he's been given some advice. He's been helping out with those who need it, and now he is about to find himself in a situation that is nothing short of precarious. He's not sure how to change it, what to do about it, or how to make it work for him, either. He is simply doing what he can, but he has to find a way to protect himself in this manner.
Then there is Sasha. Things in her life have been shocking lately, especially her conversation with Michael and the way that his life has been changing so much as of late. She's had some issues to overcome in her own life in the past year, but she is going to find herself nothing short of completely shocked going into this year. It is not going to end the way she thought it might, but that's her life right now. Sonny is going to get a call of his own, and it's going to be urgent. But, about whom or in regards to what? He has so much going on right now we cannot keep up.
Stay tuned for more General Hospital and be sure to check out TVOvermind daily for the latest General Hospital spoilers, news, and updates.