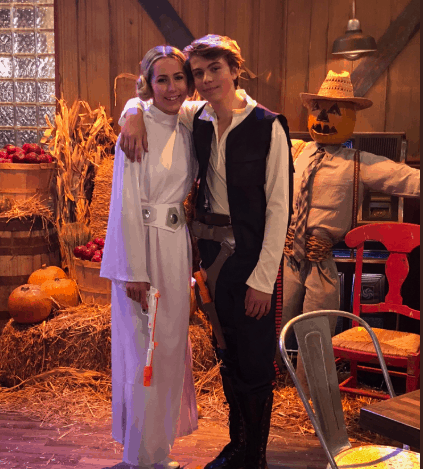 General Hospital fans are so focused on what is going on with the major players that we sometimes become distracted from focusing on those who are not considered major players – at the moment. Maxie is one of those people. She has her moments, but she's a side player right now. And she is making some serious moves towards finding some major love with Peter, and we are trying not to be weirded out by the fact that this man is her late husband's half-brother or that he came here for the sole purpose of making a mess of everyone's lives. He can have a second chance, right? And they are picking up the pace a bit, and we expect to see big moves for them in the near future. They have what it takes, and they should have something to look forward to at the end of each day, right?
Meanwhile, we also know that there is so much more than that going on. We know that we have a chance to witness. For one, we know that Kevin and Ava are taking a bit more time to focus on one another. They are getting to know one another, and that might be a thing. It might not be something we love and believe will work, but it's something. What's more, though, is the return of someone we all know and love, but not someone Sonny loves. Jax is back, and he is back for his daughter. He wants to be here for Joss in her moment of need. Her best friend is dying. Her life is a wreck, and everyone is falling apart around her. But, for now, he will comfort his daughter, and that will not do a thing to make Sonny feel good about his own life.
What's Happening on General Hospital
The man. The myth. My mentor. Well deserved brother. Luv u. @MauriceBenard I tried to record it but got a little too excited. @GeneralHospital pic.twitter.com/eavmVd9JCO

— Steve Burton (@1SteveBurton) May 6, 2019
This is amazing.
What's Next on General Hospital
WATCH: Kim comes home and finds love in its purest form. 😢 @TamaraBraun @WilliamdeVry1 #GH pic.twitter.com/6imePD2NK9

— General Hospital (@GeneralHospital) May 4, 2019
We are very worried for Sam. We think that she is in too deep, and we are not sure that she's going to be able to get out of this situation when it's time and when this is all over. We are all worried that this is going to turn into a much bigger mess than it is, and we w can see it when they bond at the mothership. They are clearly growing closer, and we are clearly losing the fine line between Sam's deep undercover work and her actual feelings. She and Shiloh have been spending a lot of time growing very close lately, and we worry that his mind control will work on her, and that it's not already done some work on her. Then there is Jason and Carly and their constant bickering. They are both in disagreement on many things, and they cannot seem to get past it.
This is not like them. Add to that the fact that Sonny is beside himself and things are not good for them, and there is going to be a lot more drama than we feel we can deal with. Jax is back, and that makes Sonny feel threatened. Carly is already in a bad place with her husband that has been ongoing for so long now. They are in a place where they have to figure this out, but will they spend the time focusing on that or just sitting back and allowing things to work out?
Stay tuned for more General Hospital and be sure to check out TVOvermind daily for the latest General Hospital spoilers, news, and updates.