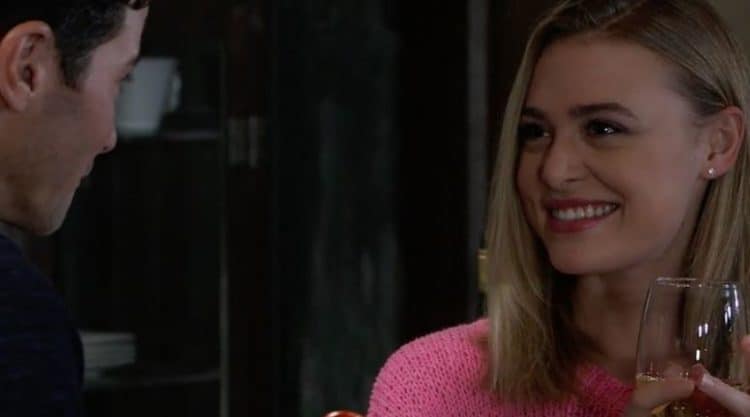 General Hospital fans aren't sure what to think going into this week. Last week was crazy, and we want to start with Nelle and her return. She cannot help but make a mess of the lives of everyone in her world when she is not happy. She cannot even keep people from living their best lives and being free of her even when she's gone. She's a mess, and she's always going to want to make sure that Michael and his family are beyond miserable in their own lives. She cannot help that, and we cannot help but feel for his family and all that she's putting everyone through. She's a not very nice kind of girl, and we want to see more from her in her own life. This is not good news in any capacity, but we do think that there is something we can work with.
Additionally, Carly needs to prove what is going on at Ferncliff. She needs that time to prove that she's aware of what is going on, of what is the problem, and of what is going to happen to her right now in this moment. She's not having a good time with things in her own life at the moment, and she's made a mess of her life in a way that will not allow her to just bounce right back. Fortunately, she has her friends there for her. She has Jason and Sam there to make sure that what she's trying to prove is something she can do. She's not in the best possible place right now, but that doesn't mean she's not working her hardest to get there. She just has to make a few things right before she can get there. She cannot make it her mission in life to fix this otherwise.
What's Happening on General Hospital
#BehindTheScenes: 📸 Who else is thrilled today is Friday? #TGIF@RebeccaLHerbst #RogerHowarth #KatelynMacMullen #Friz #GH55 pic.twitter.com/5eeHvberD2

— General Hospital (@GeneralHospital) November 9, 2018
We love these three, and they do make us feel so happy about the way things are going in the world. They are a good team, and we like to see them work as one. Will they let us down, or will they continue to work for us in a way that makes the show better? We totally think they'll just continue to make things better.
What's Next on General Hospital
NEXT WEEK ON #GH… Sonny gets a glimpse of the Port Charles that could have been. @MauriceBenard #GH55 pic.twitter.com/KCJSFdnjCW

— General Hospital (@GeneralHospital) November 8, 2018
Sonny is having some memories of his own life, and we are excited to say that it is his very own real life son who is playing him in the flashbacks. If that doesn't make you feel good about life, we don't know what does. This is something we want to see more of, but for now, we will settle for talking about what is happening. It appears that he is looking back over the course of his life with some regret. He might want to know what might have happened to him and in his life if he'd made some different decisions and choices growing up. Perhaps he might not have the same issues if he'd gone into another line of work, or if he'd had some different situations. What would have happened in his life if Morgan had not died? What would have happened to his marriage and his family if Nelle had never come along?
There are a lot of questions he should just leave alone and let go, and that's what it's all about. There is not much else they can do to get their situations under control, but we know that they are going to make the most of all of this. It's going to be a very exciting and interesting time, and we cannot wait to see this all go down in a way that makes us all feel good about things. But, for now, we just get to sit back and watch him wonder what his life might look like had he taken a different path. Be warned, this might be something that's hard to watch and doesn't make you feel very good about the way things are going.
Stay tuned for more General Hospital and be sure to check out TVOvermind daily for the latest General Hospital spoilers, news, and updates.