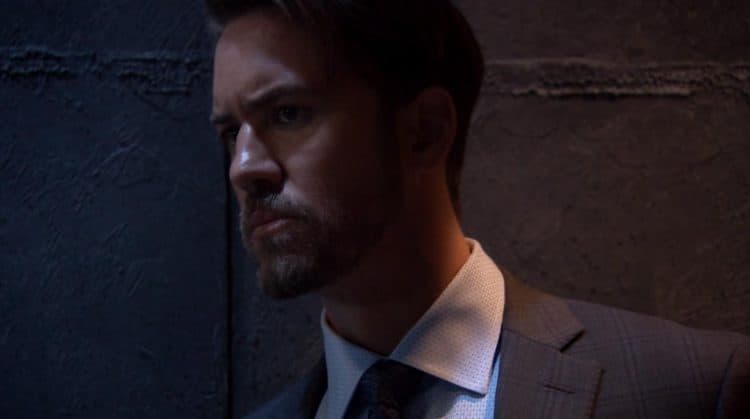 General Hospital fans aren't sure what is going to happen to Sam. She's in a bad place, and Jason is worried for her. Now that Shiloh is out of jail and everything is falling apart for everyone in the world — or so it seems — there is nothing we can do that will make anyone feel as if they can get their lives together. They have so many things to be thankful for, but this is happening and he is messing it all up. We cannot do anything other than focus on what is going on right now, but he is free and he is looking to make some people miserable. He can do it, too, and we worry about that. We worry that he will hurt those around him, that he will find the baby he still thinks is his, and that he will end up in a bad place once and for all.
Then there is the situation in which we cannot handle Franco. He still thinks he is Drew, and he is still walking around with his memories. They still don't know how to fix this or how to make it stop, and it's all going crazy. He's also with Kim now, and we cannot believe she is allowing this. She knows better. She knows he is not himself. She knows that it's Franco she is physically with, and that Franco is not for her to have. He is a man who is married to Liz, and they have a family and they are trying to find happiness in their lives together. Liz is a mess right now, and Kim knows that. She knows that he is married, and she knows that he is married to someone who loves him so much and is so worried for him. It's not good.
What's Happening on General Hospital
Brad's world is crumbling down around him. Does he have what it takes to tell Lucas the truth about Wiley?
An all-new #GH starts RIGHT NOW on ABC! @parryshen pic.twitter.com/6sifoHBeOl

— General Hospital (@GeneralHospital) September 25, 2019
Will he?
What's Next on General Hospital
"Shiloh can't win." #GH pic.twitter.com/qcgNE3AKTo

— General Hospital (@GeneralHospital) September 23, 2019
There are so many things we can see happening around here that might affect how everyone is living, but we are going to focus on what is going to happen now that Carly is in the hospital. Sonny is, thank goodness, going to arrive just in time. He will make it just as things are happening, but we don't know yet if that means things will happen for the baby that are good and plentiful, or if they will be dangerous. She is going to have this baby, of course, and the fact that he makes it just in time is all we can ask for at this moment. We want him there to see the birth of his baby, so this is good news since this is what we think is going to happen. Of course, Jordan is going to be doing some things today, too. She's insistent that things will work out for her, but she has to focus.
Alexis, on the other hand, is going to spend the day relieved. We aren't sure why or how she will feel like this given there are so many things happening in her life that might be making her feel this way. She still has a lot to worry about, but she is going to be there to get it right when she has a chance. She will get things handled and done, and that's all right. She just has to feel the relief right now, and that's all there is to it. We can't wait to see what this day brings.
Stay tuned for more General Hospital and be sure to check out TVOvermind daily for the latest General Hospital spoilers, news, and updates.