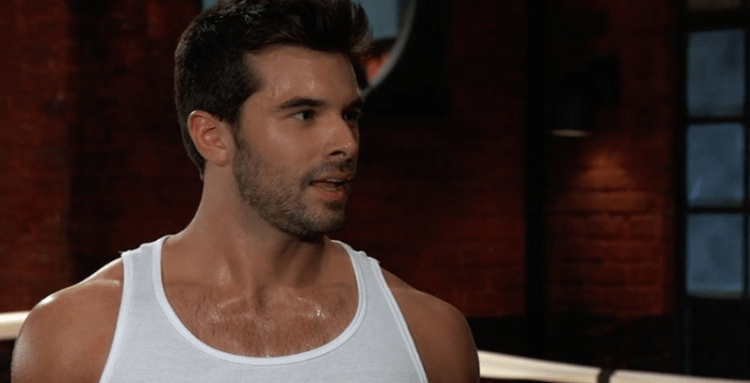 General Hospital fans know that Alexis has a lot going on in her life right now. For one, she's so upset about her daughter and what Kristina is doing to her, their family, and everyone she loves. This is a cult, and her daughter is the only person who doesn't seem to realize what she's gotten herself mixed up in. It's not good news for anyone who is in the middle of this situation, and we all know it. We all know that she is a woman who has many things going on in her life, but what happens when her daughter throws her under the bus and divulges personal information that can hurt her? She has, and that's what the problem happens to be right now. And she's got to figure out what is going on with herself and with Julian, because she cannot seem to stop thinking about him. She's confiding all this to Neil, and that will be interesting, too.
Kristina is making a mess of her life, but Chase is working hard to make sure that Shiloh knows he is going down. We know that Sam has been collecting as much information as she can, and she's been working so hard to get everything in her place, and she's close. She's so close, but her sister thinks she supports her and has some interest. Now that Chase has put Shiloh on notice that things are not going his way, will he act out and take things out on Kristina knowing that it's her family who wants to take him down more than anyone? What will he do to her? Is her life in danger? We think she will be in a bad position soon, and it will be a life or death kind of thing.
What's Happening on General Hospital
🎉 Please help us wish @teenystweeting a very #HappyBirthday! 🎊 #GH pic.twitter.com/8I1V5RSq4L

— General Hospital (@GeneralHospital) April 8, 2019
It looks like Maxie has a birthday, and everyone should wish her a happy one!
What's Next on General Hospital
"Do you think Maxie's ready for anything beside friendship?" pic.twitter.com/RKHv3DMLXV

— General Hospital (@GeneralHospital) April 5, 2019
Things are getting weirder than ever in Port Charles and we don't know how to handle that. We know that everyone is panicking – meaning Sonny is panicking. He knows his daughter is about to be initiated into DoD, but he's having a hard time trusting that Sam can stop it. Jason tells him he has to trust that he has this under control, but she knows that she is not in deep enough yet. They don't quite trust her the way they should at this point, and she's not in the inner circle. She is, however, going to overhear a conversation that will tell her that things will not go well for her and that she doesn't have the ability to save her sister. We hear that this means Sonny is going to take measures into his own hands and kidnap his own daughter.
It's the only way to stop this from happening, and to stop the horror in her life. He was ready to kill Shiloh, and now he is upset that he didn't do it. He's upset with Alexis for talking him out of that. He should have handled it, and now he is doing whatever he can to make sure nothing else happens to her and to his family. Things will work out for Sam, who will be able to use this emptiness in the cult as a way to get in deeper so that she can take them down. Meanwhile, we hear that Sonny and Alexis will bring in an expert to help their daughter as they hide her.
Stay tuned for more General Hospital and be sure to check out TVOvermind daily for the latest General Hospital spoilers, news, and updates.