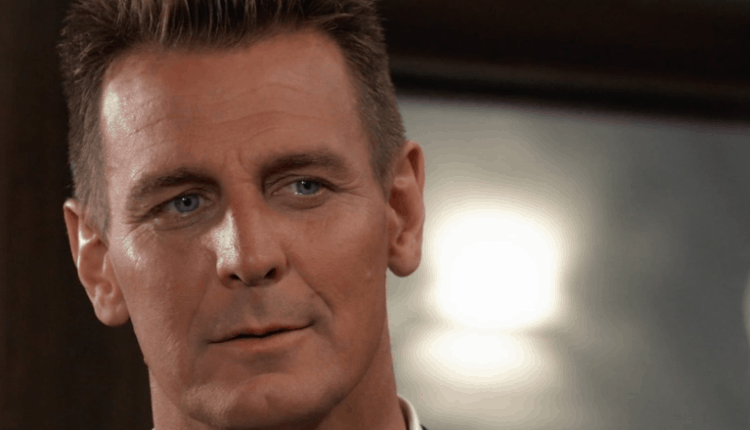 General Hospital fans are worried for Willow and the baby that she gave up. Harmony went out of her way to make sure that she could find out where this baby is, what is going on with this baby, and she shared all that information with Shiloh, who appears to be getting ready to escape all the punishment that is coming his way. He knows now that he has a baby that is his out there, and he knows that this baby is going to spend some time with another family before he can get to it. We know, though, that this baby is not his baby. The baby he had is dead. This is not his baby, but no one besides one man and one woman know the truth. This is enough to ruin lives, and Shiloh is good at that. This is going to start a war for many.
Then there is the fact that Sonny is not a happy man right now. He's got a lot on his mind, and most of it has to do with making sure this man pays. Maxie, on the other hand, wants to make sure that Ava is recognized for what she did to take down a man who was out to kill, but she's not sure she wants the recognition that comes with what she's being offered. A feature on the cover of a magazine might sound nice, but is it nice? We aren't sure she can handle what might come her way when this all happens for her. For now, though, we are just going to sit here and wonder when this might all go away, when it might all change its ways, and when it might all go back to being better for those who are in the middle of this trouble.
What's Happening on General Hospital
DAY THREE! Who's ready for today's festivities? @CreationEnt #GHConvention #GH pic.twitter.com/eqSCHd7ZYQ

— General Hospital (@GeneralHospital) June 9, 2019
Is anyone attending this, and how is it if you are?
What's Next on General Hospital
"I was hoping we could discuss Jasper Jacks." #GH pic.twitter.com/iWX1Skx14M

— General Hospital (@GeneralHospital) June 3, 2019
Things are turning out for the worst for so many people, and we get that. But, for now, we are going to see Sonny take matters into his own hands. He is tired of seeing everyone do things their own way. He is tired of seeing them work so hard to make sure things work out in their favor. He is tired of waiting on everyone else to make things right when he can do it himself in a matter of moments. Sure, his way is not entirely legal, but we miss the old Sonny a bit. Sure, we are happy he gave up his life of crime to make his family happy, but he's not the same since then. Things aren't getting done. Port Charles is overrun by bad guys as a result, and we want to see this bring the old Sonny back. We miss him, we want him, and we cannot wait to see him return.
Things are going to take another turn, too, and that's going to be quite exciting. We cannot wait to see things unfold in a way that makes it all the more interesting to all of us, and that will make us feel good as a whole. Shiloh is going to taunt Sam, but she will not stand for that. She might have some tied hands at this point, but we know she is not sitting back and allowing this to happen to her. She's got this, she's handling this, and she's not going to stop.
Stay tuned for more General Hospital and be sure to check out TVOvermind daily for the latest General Hospital spoilers, news, and updates.