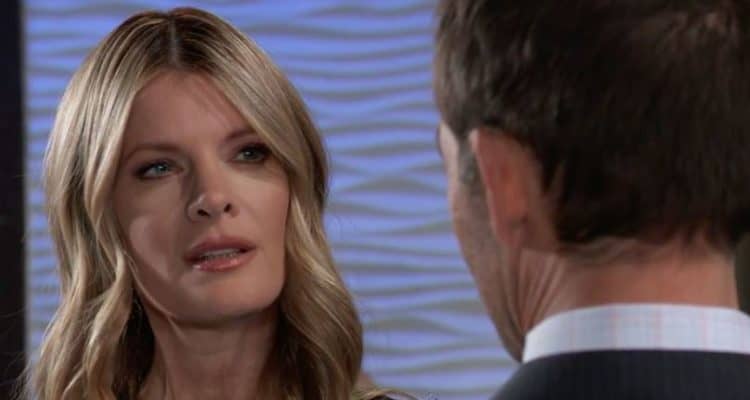 General Hospital fans are more than upset about the way things are going with Ryan, and the fact that he called a meeting with Carly has us more than a little worried. we know that she's going to meet with him, and we worry. She's clearly very distracted by everything that is going on in her personal life, and w aren't sure that she is capable of making wise decisions without making a problematic situation feel even more problematic. She's upset that her father-in-law is not getting better. She's upset that her husband is spending so much time with another woman, and she's not convinced that the other woman isn't still trying to take him down in a big way and this is all part of her grand plan to overtake him in some way. She's distracted, and we think that this might not make it easier for her to spot the simple truth that Ryan is not Kevin.
Additionally, we are worried about Sam. She's a mess. She's not getting any better, either. We are just hoping that her budding relationship with Jason will help her get through this situation with a bit more grace than not. We think she's a mess, but she will handle it. Alexis called a meeting, and she's got some serious stuff to discuss. She's looking for things to work out in her favor, and she feels that this group of people she's called together might just be able to get this under control. She's working very hard to handle things and make sure they work in her favor, and we have high hopes for her at the moment. Will it work, or will she find that she has to keep working hard because they are not invested in what she feels they should be?
What's Happening on General Hospital
Jason and Sam give in to temptation on 'General Hospital' https://t.co/axKJiWV2R3

— Entertainment Weekly (@EW) January 17, 2019
Well, if this is not the moment we've all been waiting for all year! We are just as excited to see this as we are to see anything and everything else, and we are beyond excited that this is going on in our lives! Bring us more!
What's Next on General Hospital
We wouldn't cross Ryan if we were you… @thejonlindstrom #GH55 pic.twitter.com/X9G6m9ZXMH

— General Hospital (@GeneralHospital) January 14, 2019
Things are not going to go well for Carly this day and age. She's got a meeting with Ryan, and she thinks they are going to sit down and have a reasonable discussion about a few things. She has no idea he is not Kevin. She has no idea he is Ryan, and she has no idea that he has her name on his ever-growing list of people to go ahead and kill because she's just on his last nerve. She's not going to find that this meeting works well for her, but we also have to assume she will get out of this alive. Is this the day he has planned to take her down, or no? The fact that this is a pre-scheduled meeting might make him feel too nervous – as though she might have written it down or told someone. He wouldn't want to tie himself to being with her when she goes missing, right?
Sonny is having a terrible time, and he's taking some of that time to visit his dead son's grave. He will make sure he is able to visit his son to see his resting place, say a few words, and even feel close to his son. There's not much that he can do at this point other than talk to the ghost of his little boy, but he will do that without shame. He's feeling very down, and we are all hoping that this visit to Morgan will have him feeling a lot more confident and better about his life.
Stay tuned for more General Hospital and be sure to check out TVOvermind daily for the latest General Hospital spoilers, news, and updates.