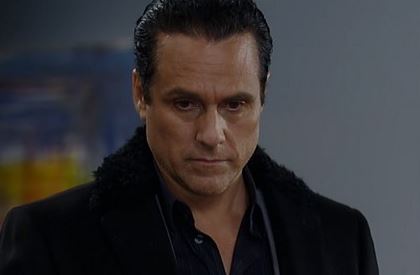 General Hospital fans aren't entirely shocked about the fact that Sonny, Jason, and Sam are in trouble. They're all lying right now, and they're all doing it for one another. It's very nice they are doing this for one another, but they are in even bigger danger than they realize. Sonny hasn't had nearly enough drama in his life since his friend's crazy sick wife shot him and left him for dead a few weeks ago. She didn't kill him, so writers are working on a plan this week that puts him back in the line of fire.
Literally. He's going to announce that he's done with his job with the mob, and he's going to give up his own territory, but not before someone manages to find him, Jason, and Sam and begin shooting. Don't ask us how it is going to happen, when, or where. We don't know who has the gun and what is going on, but we do know there is a chance these people are going to make a mistake.
Sonny won't die, because he never dies. And his friends won't take lightly to being shot at, so this means war. Does this also mean Sonny won't be nearly as done as he said he was? It doesn't seem to matter what he does since he keeps getting shot at and the people he loves most are in dangerous situations no matter what he does. This might be all he needs to stay.