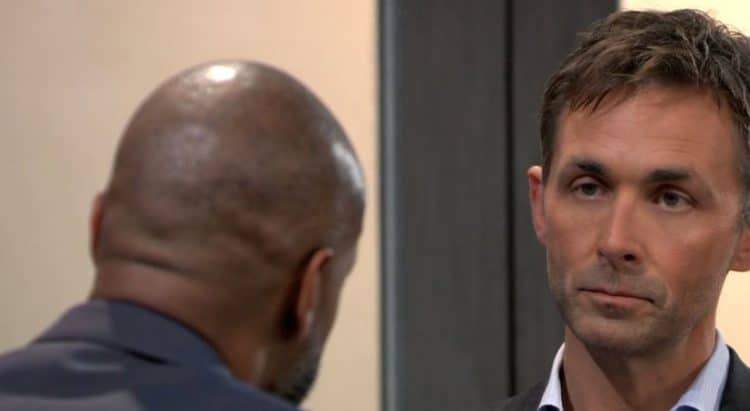 General Hospital fans are all rooting for Sam and Jason and their long-time love story. They are the kind of people who are so good for one another, and we cannot help but wonder if there is a chance they can actually make this work and end up in a good place with one another. Sometimes, things happen that don't make much sense, but we hope that this is one of those situations that's a little different than others. They are so good together, and she is going out of her way to surprise him and make sure he knows that things work out with him. He's so happy with her, and he's afraid to let this go the way that it needs to go as a result. There's so much history there, and we hope that they can handle this as it progresses. Their family can stand this, and they can use this.
We do love that Willow is going out of her way to protect her baby, but Lucas is not happy about a few things. He's got some questions, and we think that this is the start of the end for him and Brad. He will find out that there are more than a few things that don't really add up, and we also know that Shiloh was arrested before he had a chance to check out the paternity test results that came his way. We cannot figure it out, but there will be some answers in there that might just bring us some relief from what is going on. Will Michael find out that his baby is alive and well, and that he can be a father to a child that Nelle tried to lie to him about? She's a horrible woman, and we hope he gets the better end of her deal.
What's Happening on General Hospital
It's softball season in Port Charles and we're releasing collectible cards all summer long. Play ball! 🥎 #GH pic.twitter.com/IrvqD1cMbE

— General Hospital (@GeneralHospital) July 18, 2019
This might be our very new favorite.
What's Next on General Hospital
"What if… perhaps [Shiloh] isn't [Wiley's father]?" #GH pic.twitter.com/IblBL2zBTn

— General Hospital (@GeneralHospital) July 15, 2019
Things are taking a toll on Jax. Being home and being with his sad daughter is hard on him. She's been through so much, and there is only so much he can do to try and make that situation seem better. For now, though, we can assume that there is a lot we have to focus on. There's a situation that is beyond our control, and we know that. But, we also know that he has some questions. He's not in a good place, but there is nothing we think he can do about that in the moment. He has to make some decisions, but they don't seem to be working well for him. In the meantime, though, we can see things make a turn for the people in his life. He's not sure about Carly and her sudden desire to have her daughter's opinion. Is he worried that she might be going behind his back to work on things that don't make sense to him?
What about Valentin, who has a big problem with Ava? He's going to run into her by mistake, and that will turn into a situation. She is clearly a woman who is upset by so many things, and she is currently having some problems with Sonny. He's upset with her — like that's not how it goes all the time, though — and there is nothing we can do to make that situation seem better. Can they have a decent conversation, or will this go another route entirely?
Stay tuned for more General Hospital and be sure to check out TVOvermind daily for the latest General Hospital spoilers, news, and updates.